Join us for our 15th Annual Science & Advocacy Symposium in Salt Lake City!
Unite 2 Fight Paralysis is bringing its 15th Annual Working 2 Walk Science & Advocacy Symposium to Salt Lake City this year! Our conference is a collaborative gathering that prioritizes the voice of the Spinal Cord Injury (SCI) Community. We bring together research scientists, clinicians, and community advocates, along with investors and industry leaders to exchange information and strategies for achieving recovery from SCI.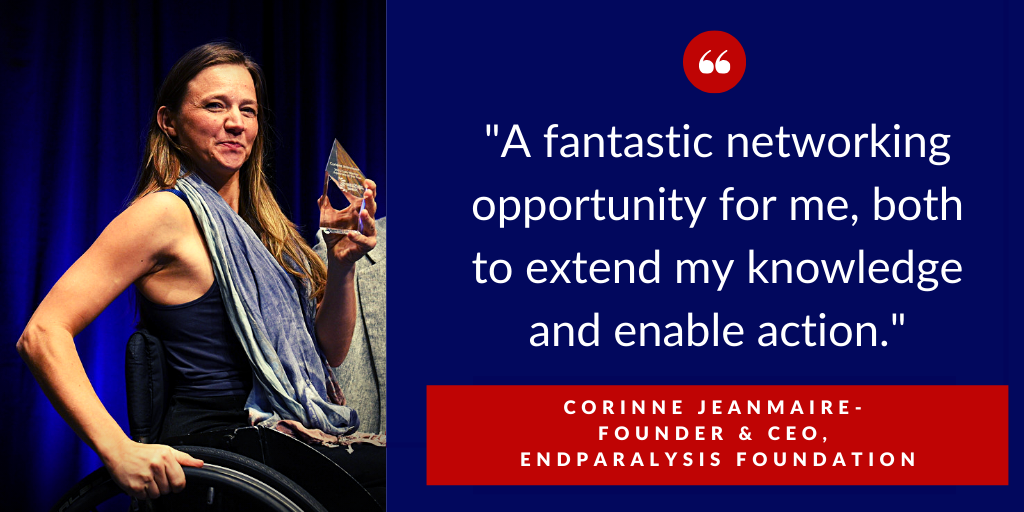 ---
This year, for the first time ever, we offered livestreaming video of Working 2 Walk for those who couldn't be there. If you couldn't make this year's Working 2 Walk Symposium in Cleveland AND missed your chance to access the livestream, we've got good news. We're keeping our livestream feed available as an on-demand video until December 13th, for free! All you have to do is register to access the video link.
---
Join the Craig H. Neilsen Rehabilitation Hospital in supporting the SCI Community at Working 2 Walk this year!
---
If you've never been to Working 2 Walk and want to get a sense of what it's like, take some time and browse our Video Library, along with the 2019 Conference Program and last year's Speaker Line-up & Agenda.
Download our full program for a list of speaker bios, abstracts and more. Be sure to read the great narrative overview by U2FP's SAB Director Sam Maddox on how to digest and engage with the scientific presentations at this year's conference.