Thank You for Making Working 2 Walk 2019 a Success!
Our 14th Annual Working 2 Walk Science & Advocacy Symposium in Cleveland didn't disappoint! This unique, collaborative gathering was illuminating, challenging, and encouraging. Most of all we hope it helped everyone recognize that we (Scientists, SCI Advocates and Industry Leaders) are in this effort together.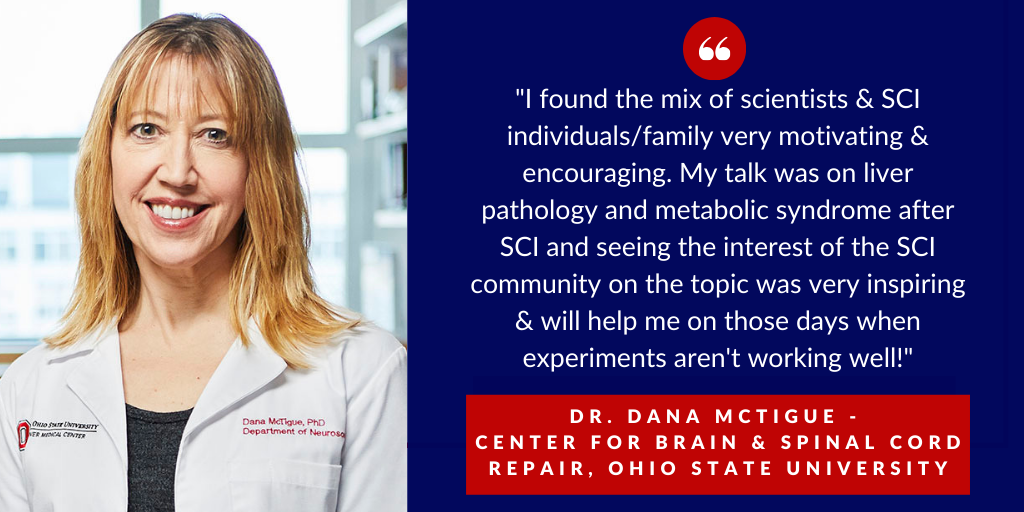 ---
This year, for the first time ever, we offered livestreaming video of Working 2 Walk for those who couldn't be there. If you couldn't make this year's Working 2 Walk Symposium in Cleveland and missed your chance to access the livestream, we've got good news. We're keeping our livestream feed available as an on-demand video for the next 60 days, for free!
We are offering access to the livestream at no cost - but you must register to access the video link.
---
 


Special thanks to MetroHealth, this year's Title Sponsor!

This is the first time Working 2 Walk has been held in Cleveland. We're excited by the high number of Spinal Cord Injury (SCI) research labs and scientists working here, and are energized by the $3M SCI Research Funding allocation our CAN advocates recently passed here in Ohio!
A special thanks to MetroHealth and these other great organizations in supporting the SCI Community at Working 2 Walk this year!
Peruse over 46 hours of presentations from nearly a decade of past Working 2 Walk Symposiums. Talks given at this year's conference will be announced in our newsletter (Subscribe Here!) and uploaded throughout the year.