Episode 63: The Doctor Will See You Now?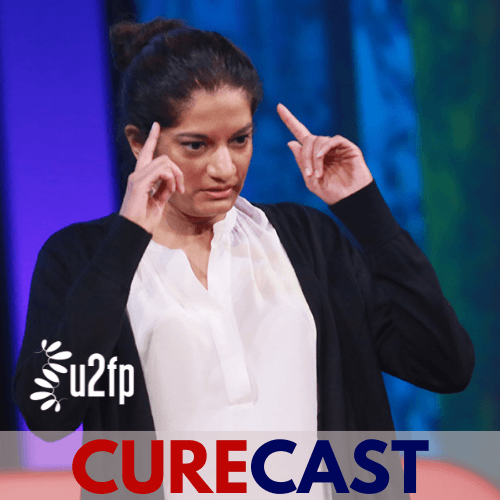 Guest: Uzma Samadani
Jason and Matthew interview Dr. Uzma Samadani, a neurosurgeon working in Minneapolis, Minnesota. Dr. Samadani participated in the EStand trial along with David Darrow, Ann Parr and Taye Nettoff. We decided to interview Dr. Samadani based on her experience of implanting epidural stimulators in people with SCI -  as part of her clinical practice - instead of the current  approach, which is to limit access to only those enrolled in a relevant clinical trial. We talk about her process for making this decision and its attendant complexities, as well as her experience with the EStand trial.
Listen on: Spotify | Apple Podcasts | Soundcloud
Bumper music: Careful by Freaque (SCI musician)
We encourage you to listen back to our interviews with spinal stimulation researchers:
David Darrow (Episode 30)
Susan Harkema (Episode 41)
Gregoire Courtine (Episode 44)
Jason Carmel (Episode 45)
Chet Moritz (Episode 13)
Andre Krossioukov (Episode 26)
Mayo Clinic researchers Kendall Lee, Kristin Zhao and Igor Lavrov (Episode 11) 
Revisiting these conversations will give you more context and a broader understanding of today's discussion with Dr. Samadani and its implications. 
Also, please listen to the interview we conducted with SCI community members, Kathy Allen and Sandra Mulder (Episode 31), both participants in the EStand Trial.
Lastly, check out our upcoming Science and Advocacy Symposium (register here) which will feature spinal stimulation presentations from Drs. Reggie Edgerton, Susan Harkema and David Darrow. 
Guest Bio
Dr. Uzma Samadani is a private practice board certified neurosurgeon in Minneapolis, MN. She has been listed as a five-time "Top Doctor in Neurosurgery" by Minneapolis-St. Paul Magazine and Minnesota Monthly. In 2018, she was on the cover of the "Top Doctors" edition with the byline "The Doctor Will Save You Now." She has also been named a "Courageous Women in Healthcare" by the Women's Health Leadership Trust.
Dr. Samadani is an Associate Professor in the Department of Bioinformatics and Computational Biology at the University of Minnesota, with a faculty appointment in Neuroscience. She is also a staff neurosurgeon at the Minneapolis Veterans Administration Medical Center.  
She is on the Executive Committee of the American Association of Neurological Surgeons/Congress of Neurological Surgeons Section on Neurotrauma and Critical Care and serves as Board Chair for the ThinkFirst Foundation. She is a Past-President of Women in Neurosurgery.
Dr. Samadani has received more than $5M in research grants and published more than 100 papers on brain and spinal cord injury.