Help U2FP advance curative interventions for those of us with an SCI!
Join Team U2FP by signing up for one of our races below. Bring funds and awareness to the SCI movement for cures by sharing your training progress and asking your friends and family to donate to your race efforts. Every dollar raised supports U2FP's initiatives, empowering the SCI Community to achieve functional recovery from paralysis.
Our Races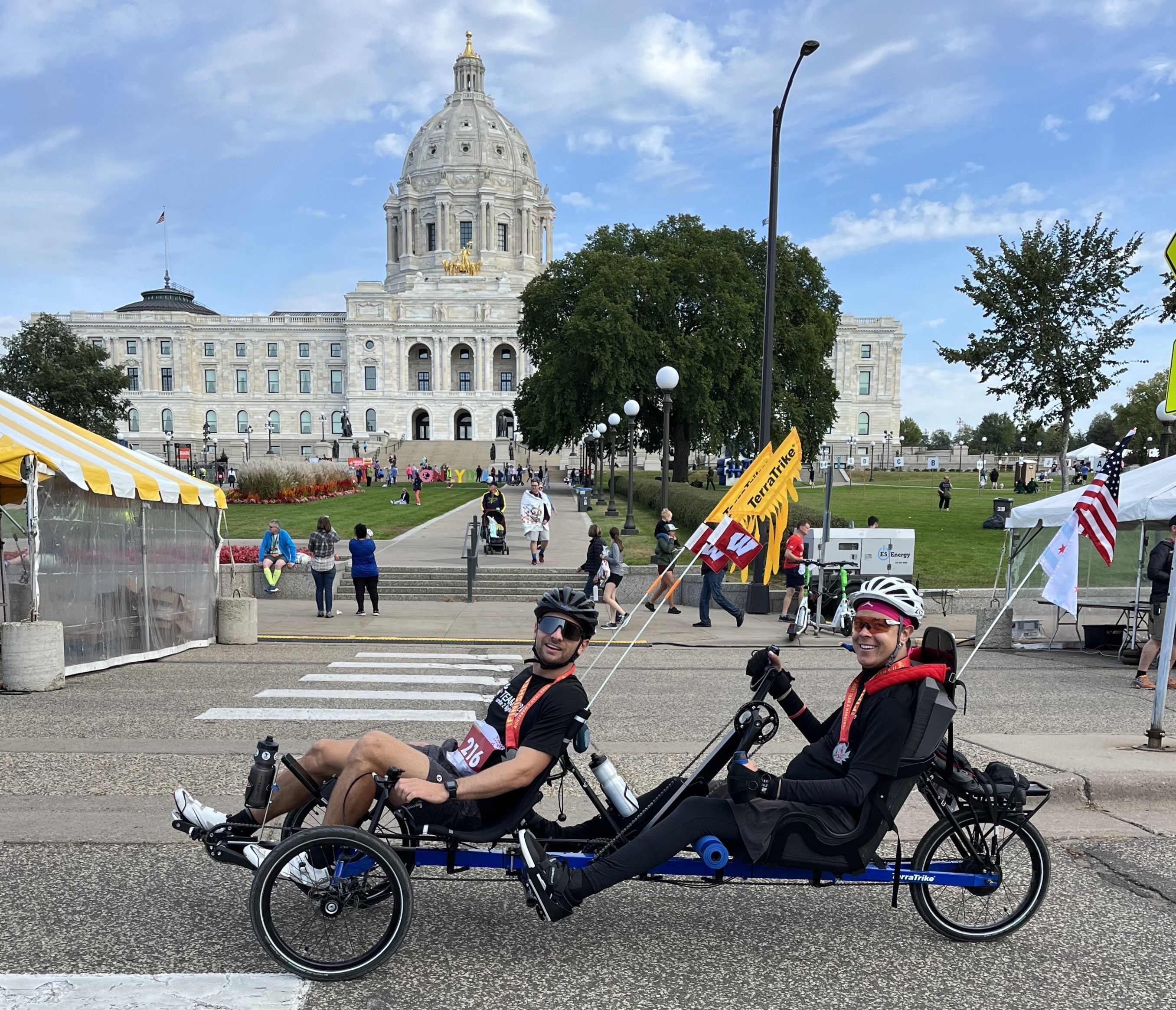 ---
About Team U2FP
Team U2FP credits its beginnings to Geoff Kent and his organization, Spinal Cord Injury Sucks (SCIS). Geoff started over a decade ago with a handful of runners in the Chicago Marathon, and his team grew rapidly, raising hundreds of thousands of dollars for spinal cord injury research over a few years.

In 2015, Geoff asked Unite 2 Fight Paralysis to take charge of the charity team and continue to foster its growth. Team U2FP is a group of athletes at all skill levels who participate in a number of events throughout the year and bring awareness to the SCI-led movement for curative therapies!

To learn more about upcoming events or how you can join us, email: marathon@u2fp.org.