17th Annual Science & Advocacy Symposium!
U2FP brings together the major stakeholder groups in curative treatments - Scientists, Clinicians, Industry, Funders and the Spinal Cord Injury (SCI) Community - all while centering the voice and perspective of the SCI Community.
Hear from SCI research and advocacy experts as U2FP contextualizes and unpacks their key findings with moderated Q&A sessions and panel discussions. These two days are laser focused on accelerating the pace and quality of functional recovery from spinal cord injury!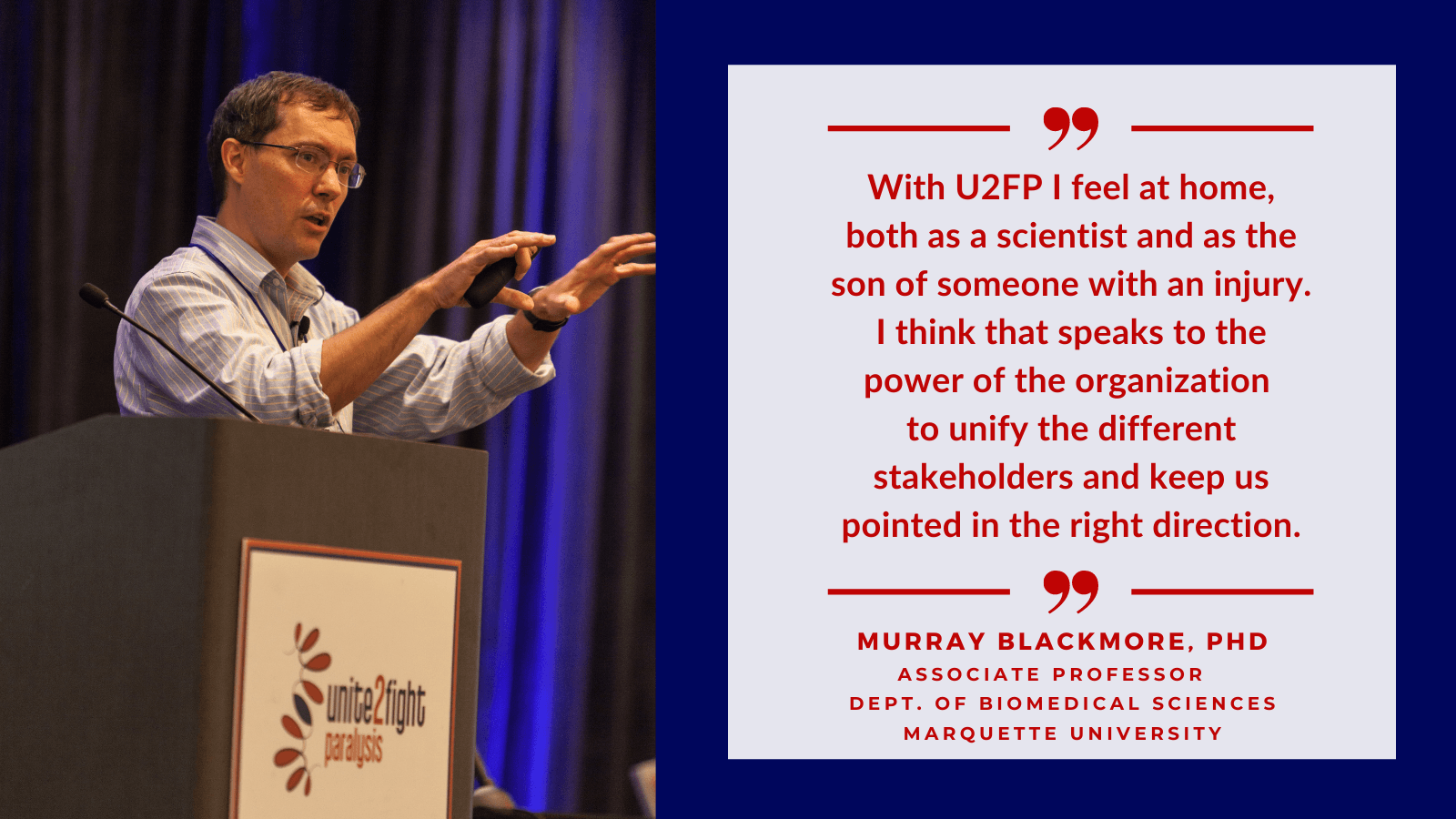 We provide Travel Grants to individuals with paralysis in need of financial assistance.
The deadline to apply for a Travel Grant is Wednesday, July 13th.
Special thanks to the Craig H. Neilsen Foundation & Global Technologies for helping to underwrite this program.

 
Join the Craig H. Neilsen Rehabilitation Hospital, along with these other great organizations, in supporting the SCI Community at our Symposium this year!
---