SCI Consultants
Be a part of U2FP's growing effort to place interested individuals with an SCI into research labs working towards curative interventions! Interested researchers & SCI individuals should complete our interest form. U2FP will then work to connect SCI Individuals with a research lab, and researchers with an SCI consultant.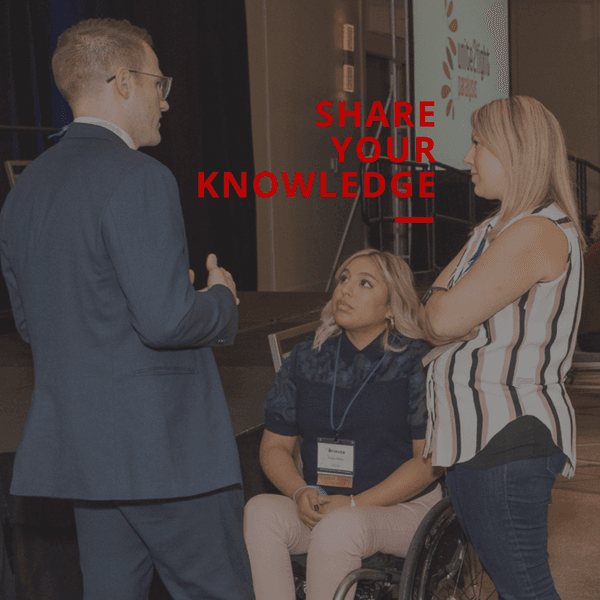 Annual Reports
View and download U2FP's Annual Report from this year or past years.
---
Grants & Opportunities
Peruse relevant grant options as well as other opportunities available to the spinal cord injury (SCI) community.
---
Cure Advocacy Network
Find relevant information from current and past Cure Advocacy Network campaigns in various states.
---
Clinical Trials
Search these online databases to find clinical trials you may be interested in. Both resources are supported by U2FP and a number of other SCI organizations.
---
National Spinal Cord Injury Statistical Center (NSCISC)
This downloadable data sheet is a quick reference on demographics and the use of services by people with spinal cord injury in the United States. The National Spinal Cord Injury Database is a prospective longitudinal multicenter study that currently captures data from an estimated 6% of new SCI cases in the United States. The database has demographic and condition status data through 2017 for 32,727 people with SCI.

National SCI Statistical Center
515 Spain Rehabilitation Center
1717 6th Avenue South
Birmingham, AL 35233-7330

For Statistics: 205-934-3342
For Business: 205-934-3320
TDD: 205-934-4642
FAX: 205-934-2709
E-mail: NSCISC@uab.edu
Website: uab.edu/NSCISC
---
National Institutes of Health - Spinal Cord Injury Resources