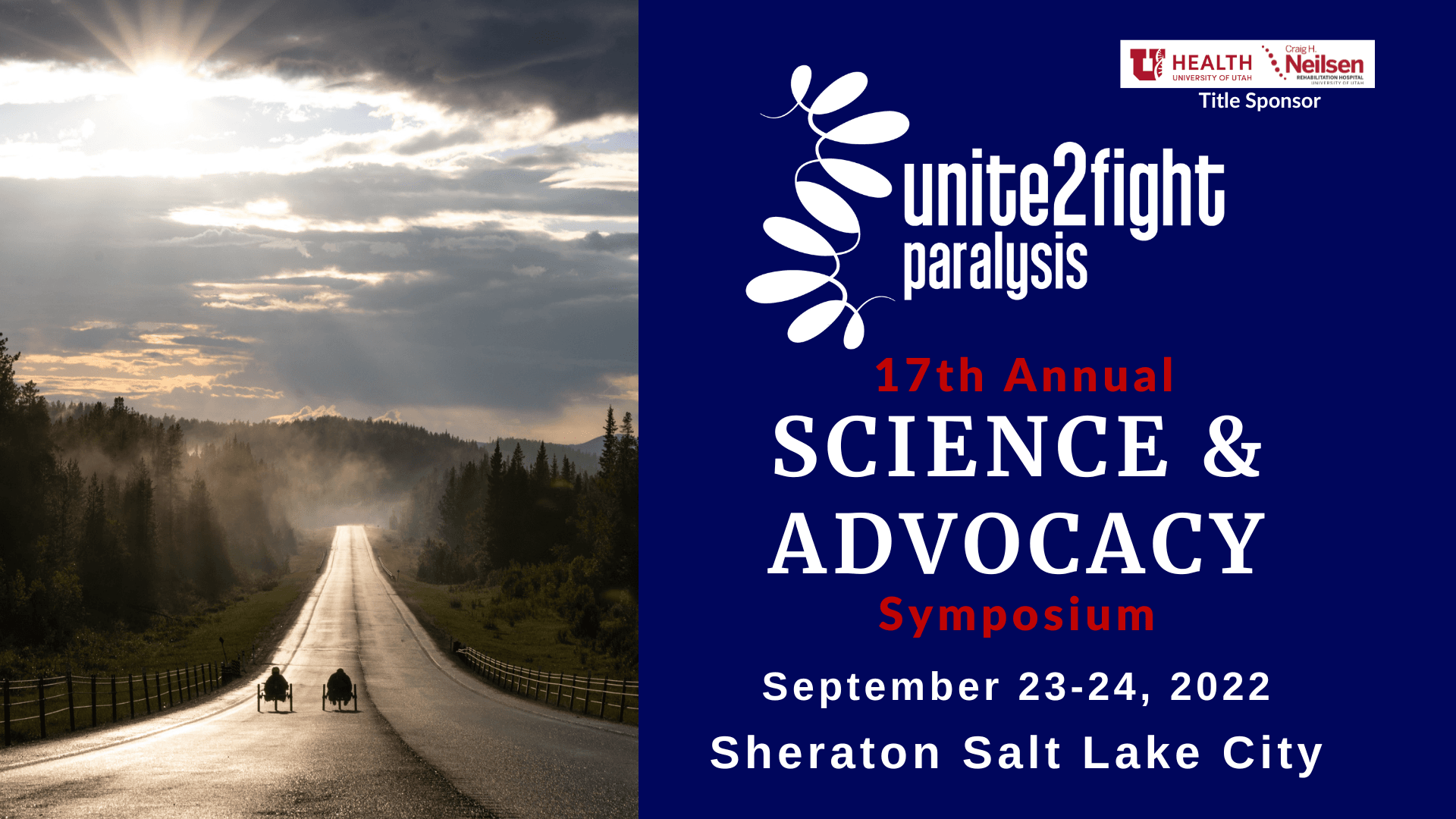 We're just days away from U2FP's 17th Annual Science & Advocacy Symposium, happening Friday, September 23 and Saturday, September 24, 2022. And there's still time to register, either to attend in-person or via our livestream!
As always, we're convening the major stakeholder groups in curative treatments - Scientists, Clinicians, Industry, Funders and the Spinal Cord Injury (SCI) Community - all while centering the voice and perspective of the SCI Community.
 
Check out our Speakers and Agenda, which includes links to all presentation abstracts and presenter bios.

Hear from SCI research and advocacy experts as U2FP contextualizes and unpacks their key findings with moderated Q&A sessions and panel discussions. These two days are laser focused on accelerating the pace and quality of functional recovery from spinal cord injury!

Plus, we continue to offer significant savings for members of the SCI Community:
SCI individuals/families = 50% discount
Students = 50% discount
Personal Care Assistant = free (in-person) or 50% discount (livestream)

Details for claiming these discounts are on our registration page.

Join us!