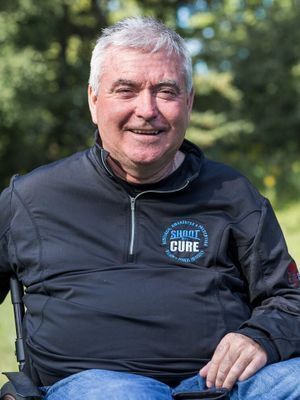 Barry Munro, LLB
Chief Development Officer, Canadian/American Spinal Research Organization; Treasurer, North American Spinal Cord Injury Consortium; Director, U2FP Board
Abstract
SCI Research Advocacy Course and How to Become a Research Advocate
The spinal cord injury (SCI) community does not have integrated stakeholder engagement to help bridge the gap of clinical adoption, despite a desire to do so. Major SCI funders have grown to appreciate the role of the community in research and are requiring community engagement as part of their grant applications. However, there are not enough people with lived experience to serve as advisors because they feel they lack the knowledge needed to participate.

To fulfill this unmet need, the North American Spinal Cord Injury Consortium (NASCIC) is in the process of developing an SCI Research Advocacy Course, to increase knowledge of the research process so that individuals with SCI and caregivers feel prepared to serve as research advocates and that SCI clinical and laboratory researchers are better able to effectively partner with the SCI community.  

This session will highlight the diverse development of the SCI Research Advocacy Course, the value a knowledgeable consumer advisor can bring to the research enterprise and how to use the knowledge gained in the course to help solve common clinical research problems of recruitment and retention as well as trial design. This session will also address how the course is designed to provide knowledge to researchers and clinicians on what it's like to live with an SCI and best practices for engaging the community in research to improve outcomes.

Most importantly, this session will explain the process of how to implement your newfound knowledge of research advocacy into practice, with a step-by-step overview of how NASCIC facilitates matchmaking of SCI research advocates and SCI researchers.

Bio
Barry Munro is the Chief Development Officer of the Canadian/American Spinal Research Organization, which was established in 1984 to fund targeted research to maximize functional recovery and cure paralysis caused by spinal cord injury. Barry also currently holds the position of Treasurer for the North American Spinal Cord Injury Consortium, a community led organization which has the mission to bring about unified achievements in research, care, cure, and policy by supporting collaborative efforts across the spinal cord injury community.
Barry is a lawyer by trade and practiced personal injury law for over 10 years. Barry is a quadriplegic who sustained a spinal cord injury in 1987 and has been an active advocate in SCI research for over 30 years.
---