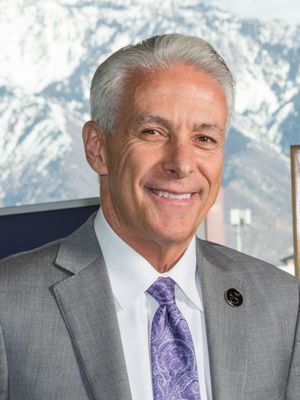 Dale Hull, MD, MPA
Co-founder and Executive Director, Neuroworx
Abstract
Who Needs Outpatient Rehab Anyway?
Over the past thirty years, two important changes have affected the after-injury journey of individuals with spinal cord injuries.  First, the lengths of in-patient hospital stays have shortened by 75%. This greatly reduces the opportunity for rehabilitation due to decreased time and also because the focus is preparing an individual for discharge rather than efforts to stimulate neurological recovery.
During the same thirty years, a substantial quantity of research and clinical experience has demonstrated that the spinal cord (1) is more sophisticated and complex than previously recognized, (2) has a potential for neurological recovery and (3) can have increased functional gain when the principles of neuroplasticity and neuromodulation are properly applied. These newly recognized properties have stimulated the development and application of innovative techniques and specialized equipment designed to optimize neurological rehabilitation. 
Since time in the hospital is limited and prioritizes medical stabilization, the outpatient setting becomes the critical place and period for all aspects of the rehabilitative process. It is during the first twenty-four months after injury when aggressive, principle-based, physical and occupational therapy using the best tools and methods is applied to pursue the most optimal outcome. It is also where individuals should acquire adaptive skills and equipment, receive mental health and relationship counseling, explore vocational opportunities, be introduced to adaptive and alternative activities that promote an improved quality of life and, be assisted with community reintegration. 
Unfortunately, the outpatient rehabilitation experience can be confusing and frustrating, and is typically too short. The issues include inadequate access to appropriate facilities and interventions, insurance dictated choices and restricted benefits, and personal financial barriers.
As it turns out, everyone needs outpatient rehabilitation. This presentation will discuss the current outpatient situation in the U.S. and explore ideas for improving access to premium outpatient neurological rehabilitation to all who experience an SCI. 

Bio
Dr. Dale Hull is a 1985 graduate of the University of Utah School of Medicine. He completed a residency in obstetrics and gynecology in 1989 at the University of Utah Medical Center, subsequently joining a private practice group in the Salt Lake metropolitan area. His career and life changed in 1999 when he experienced a C4-5 spinal cord injury, initially resulting in neck-down paralysis. He spent the following two years participating in intense rehabilitation to optimize his functional ability. His residual paralysis prevented a return to medical practice, and the entire experience kindled an interest in spinal cord injury rehabilitation and a desire to help others pursue their best outcome. In 2004, he joined forces with his treating physical therapist, Jan Black, to cofound Neuroworx, an innovative, not-for-profit, outpatient rehabilitation facility. Dale serves as the executive director. He completed a Master of Public Administration degree in 2012.
---