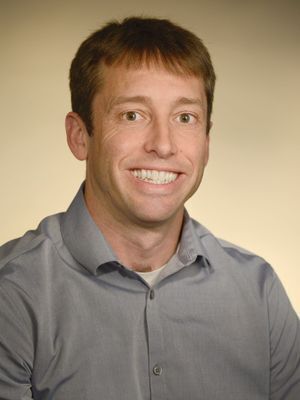 John Gensel, PhD
Endowed Chair & Acting Director, Spinal Cord and Brain Injury Research Center, University of Kentucky; Associate Professor, Department of Physiology, University of Kentucky
Abstract
Mid-career Crisis of a Spinal Cord Injury Researcher: Can Humanization of Rodent Models through Sex, Age, and Bowel Outcomes Help?
I am a tenured, Associate Professor who has been performing basic science research in the spinal cord injury field for over 20 years. Rodent research provides a certain level of satisfaction for my innate scientific curiosity. However, I recognize the discontinuity between the research successes in rodents and the limited applicability of my research efforts to humans. Upon self-reflection about the next 20 years of my career, I can't help but wonder if my continued efforts in basic science research will ultimately support true improvements in humans with SCI. Here I will discuss our recent efforts to humanize our rodent models. I will use data gathered in our mouse model of SCI to discuss how the introduction of demographic heterogeneity (age, sex) complicates but also sophisticates our understanding of translating basic science findings to the human condition. I will also discuss our efforts and challenges to broaden functional bowel outcomes in rodents to better align with specific, identifiable complications for individuals with spinal cord injury. Throughout, I will editorialize on my personal experience of trying to pursue both a scientifically successful, and translationally relevant, career.

Bio
Dr. John C. Gensel is an Endowed Chair and Acting Director of the Spinal Cord and Brain Injury Research Center at the University of Kentucky College of Medicine. He is also an Associate Professor in the Department of Physiology. Dr. Gensel received his PhD and postdoctoral training at The Ohio State University in the Department of Neuroscience. Specific current research projects in the lab are focused on understanding and manipulating inflammatory responses to spinal cord injury (SCI) to reduce secondary injury processes. Dr. Gensel's SCI research program has received external funding from the NIH, Craig H Neilsen Foundation, and Wings for Life. He currently serves as the Chair of the Community Board for Open Data Commons for Spinal Cord Injury, as a member of a working group for the North American Spinal Cord Injury Consortium, and was an original member of the International Online SCI Research Seminars (I-OSCIRS) Steering Committee.
---