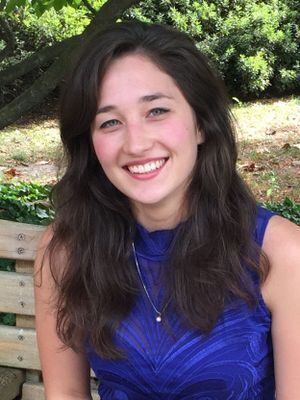 Lyandysha (Lana) Zholudeva, PhD
Postdoctoral Scholar, Gladstone Institutes
Abstract
Bridging the Translational Gap through Effective Communication
Many research discoveries have the potential to improve function and quality of life for individuals with spinal cord injury, but many promising research discoveries fail to advance to clinical practice. There are significant challenges to advancing these discoveries through the translational pipeline. Stakeholder groups, including researchers, clinicians, industry partners, and individuals with spinal cord injury, have voiced concern that the system for discovering, advancing, and delivering effective therapies may not be adequate or efficient.
One way that members of the American Spinal Injury Association (ASIA) are working to address these concerns is by facilitating communication among physicians, allied health care professionals, clinical and animal researchers, and people with spinal cord injury. One concrete way ASIA tries to accomplish this is by curating sessions called Translational Research to Inform Practice (TRIP). These sessions focus on bench to bedside to bench translational research focusing on a specific problem or system focus. Speakers include a basic and/or pre-clinical researcher AND a clinician and/or clinical researcher. Speakers are asked to specifically address real or potential (if the research is pre-clinical) benefits to individuals living with spinal cord injury with key take-home points for clinicians and an emphasis in how the research being done can be beneficial to the consumer in the future. In this talk you will learn how ASIA designs these sessions, what the key objectives each session aims to accomplish, and key examples of barriers and successes in translational research.

Bio
Lyandysha (Lana) Zholudeva received her PhD in Neuroscience at Drexel University College of Medicine, studying cell engineering and transplantation to repair the injured spinal cord. Through this work, she developed a passion for harnessing the vast therapeutic potential of stem cells by employing advanced cellular engineering techniques to tailor cells for transplantation. She is now at the Gladstone Institutes in San Francisco, engineering human spinal interneurons from pluripotent stem cells and testing their therapeutic efficacy for promoting repair and recovery after injury and neurogenerative disease. Apart from advancing treatments for spinal cord injury through science, she believes in advancing new therapeutic options through effective communication, education, and participating in efforts that bring stakeholders - with the common objective of advancing SCI treatments – together. 
---