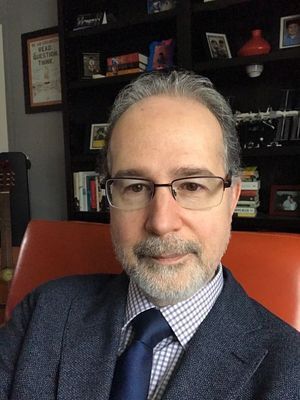 Marco Baptista, PhD
Chief Scientific Officer, Christopher & Dana Reeve Foundation
Abstract
A New Era in Spinal Cord Injury Research: Christopher & Dana Reeve Foundation
The Christopher & Dana Reeve Foundation is on a mission to Catalyze, Energize and Educate the field. We believe that drug discovery and drug/device development is too slow, there are a lack of incentives to collaborate and openly share data that will accelerate spinal cord injury (SCI) research, and one group
(academic and/or industry) will not alone be able to find a cure. This presentation will lay out the new research vision of the Foundation and explain how field enabling initiatives will bring us closer to transformative treatments via building a more robust clinical pipeline in SCI.
Bio
Marco Baptista leads the Reeve Foundation's mission to advance cures for spinal cord injury and paralysis. He oversees the foundation's research portfolio and collaborative approach to accelerating the field toward meaningful treatments. Prior to joining the Reeve Foundation, Baptista served as vice president, research programs at the Michael J. Fox Foundation for Parkinson's Research. In this role, he worked to develop an aggressive and innovative agenda for accelerating research and drug development for Parkinson's disease. Prior to that, he served as an associate principal scientist at Merck, leading a preclinical Parkinson's program focused on improving the understanding of genetic causes of Parkinson's disease. Baptista earned an undergraduate degree in psychology from the University of Toronto and a PhD in neuroscience from McMaster University, Canada.
---