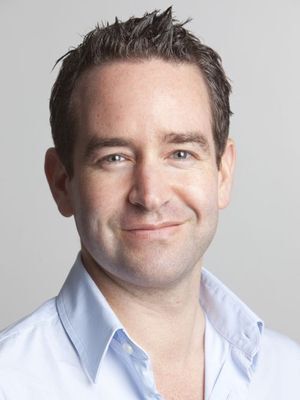 Michael Lane, PhD
Associate Professor, Department of Neurobiology & Anatomy, Drexel University College of Medicine
Abstract
Towards Recommendations for Improving the Translational Research to Clinical Practice Pipeline
(with Lana Zholudeva, PhD; Dennis Bourbeau, PhD; & Matthew Rodreick)
U2FP has been facilitating a Translational Workgroup composed of researchers, clinicians and advocacy organizations from across the SCI landscape. The group represents individuals who express varying degrees of frustration with the current research ecosystem and its capacity to translate and successfully deliver novel restorative treatments in the face of urgent unmet human need. They have been engaged in an exploratory process to fulfill this mission:
Drive the delivery of restorative treatments for spinal cord injury by reimagining the therapy development pipeline.
The group has been guided by 4 fundamental steps:
Describe the problem space
Recommend a solution space or spaces
Syndicate those recommendations into active solutions
Expedite the delivery of combinatorial therapies for chronic SCI
The workshop will moderate a robust collaborative and provocative discussion with all attendees using both the emergent themes that arose from the group's deliberations over steps 1 and 2, as well as themes that were discovered from over 70 qualitative interviews with stakeholders from across the SCI landscape: researchers, clinicians, people living with SCI, funders and industry representatives.
Goals
Moderate a robust discussion regarding perceptions and experiences within the translational research ecosystem with multiple stakeholder representatives
Articulate recommendations for multi stakeholder relationship strategies

Bio
Michael began research in spinal cord injury during his undergraduate research at the University of Tasmania. After graduating with Bachelor of Science (Hons), Michael completed his PhD with Norman Saunders at the University of Melbourne. In 2005, he began postdoctoral training at the Universities of Melbourne and then Florida, before accepting a non-tenure track position at the University of Florida in 2009. Michael accepted a position with the Spinal Cord Research Center at Drexel University in 2013, to continue his research into spinal cord injury, neuroplasticity and strategies to optimize repair and lasting functional recovery. Now a tenured Associate Professor, funded by the NIH and research foundations, Michael is actively pursuing cell therapies and rehabilitative strategies to promote recovery of breathing after cervical spinal cord injury.
http://www.spinalrepair.org/cover-page/
---