Episode 39: Striking A Nerve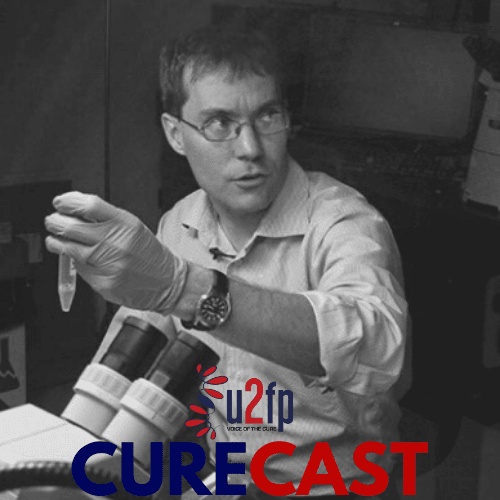 Guest: Murray Blackmore
"What is the goal here? What are we trying to do?...and to me it still is and has always been to basically restore near normal function to people that have chronic spinal cord injury…that's what I wanna talk about….what I've learned is that I have to start with that. And I have to start with the following sentence, which is: I believe that's possible and what I wanna do is to be a part of making that happen."
This is an excerpt from Jason and Matthew's interview with Dr. Murray Blackmore from Marquette University in Milwaukee, Wisconsin. Dr. Blackmore's research is immersed in identifying candidate genes toward nerve regeneration for Spinal Cord Injury.
We discuss how spinal cord injury invited itself into Murray's family from a devastating car accident in his early teens where his mother suffered a C5 injury. And how this led to Murray's work and passionate efforts to discover a meaningful path to curing paralysis.
After Murray provides a primer on genetics as a starting point to explain the complex methodologies applied in his lab to test gene candidates, we have a bit of a sidebar conversation regarding the intersection of research and passion and follow that with some of Murray's 'pie in the sky' ideas for creating change in the larger research process.
Listen on: Spotify | Apple Podcasts | Soundcloud
Bumper music: Rest My Soul by Matthew Rodreick
Guest Bio
Dr. Blackmore received his undergraduate degree from Stanford University, and his graduate degree in neuroscience from the University of Minnesota. During his postdoctoral training at the Miami Project to Cure Paralysis, Dr. Blackmore studied axon regeneration and adopted High Content Screening methods to identify new gene targets to promote neural repair. Later, as a Research Assistant Professor at the Miami Project, Dr. Blackmore used a gene therapy approach to test these new gene targets for the ability to promote axon regeneration in the injured spinal cord. Dr. Blackmore is continuing this line of research at Marquette University, using viral delivery of genes to injured neurons in rodent models of spinal injury in order to foster repair.