Episode 44: Trial by Stimulation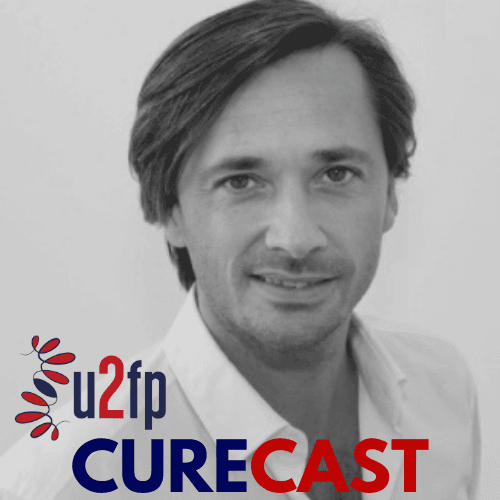 Guests: Grégoire Courtine
In our latest CureCast interview, Jason Stoffer and Matthew Rodreick speak with long time activists and twins, Jason and David Carmel. David was injured over two decades ago while vacationing in Mexico. He has gone on to a successful career in biotech. Jason is a PhD / MD researcher at Columbia University who researches activity based therapies and electrical stimulation. Their unique connection as twins weaves in and through our conversation for a unique perspective on their journey, work and activism after SCI. 
Listen on: Spotify | Apple Podcasts | Soundcloud
Bumper music: Rest My Soul by Matthew Rodreick
Guest Bio
Grégoire Courtine was originally trained in Mathematics and Physics, but received his PhD degree in Experimental Medicine from the University of Pavia, Italy, and the INSERM Plasticity and Motricity, in France, in 2003. From 2004-2007, he held a Postdoctoral Fellow position at the Brain Research Institute, University of California at Los Angeles (UCLA) under the supervision of Dr. Reggie Edgerton, and was a research associate for the Christopher and Dana Reeve Foundation (CDRF). In 2008, he became Assistant Professor at the faculty of Medicine of the University of Zurich where he established his own research laboratory. In 2012, he was nominated Associate Professor at the Swiss Federal Institute of Technology Lausanne (EPFL) where he holds the International paraplegic foundation (IRP) chair in spinal cord repair at the Center for Neuroprosthetics and the Brain Mind Institute. He published several articles proposing radically new approaches for restoring function after spinal cord injury, which were discussed in national and international press extensively. He received numerous honors and awards such as the 2007 UCLA Chancellors award for excellence in post-doctoral research and the 2009 Schellenberg Prize for his innovative research in spinal cord injury awarded by the International Foundation of Research in Paraplegia.