Episode 58: Lab Rats (part 1)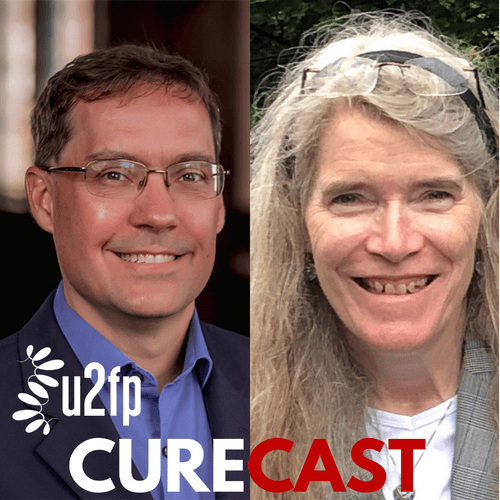 Guests: Murray Blackmore & Nancy Nicholas
Jason and Matthew interview Murray Blackmore (PhD) and Nancy Nicholas (MBA & person with lived experience of SCI) about Nancy's addition to the Blackmore Lab as a consultant. We talk about the relationship that developed, the impact it's had on the Blackmore Lab, and the impact relationships like this could have on the wider research landscape.
If you are a scientist or a member of the SCI community who is interested in exploring this kind of relationship, please contact us or fill out our interest form below. We are facilitating and supporting these relationships in order to ensure they are effective and productive.
Listen on: Spotify | Apple Podcasts | Soundcloud

Guest Bios
Murray Blackmore, PhD, received his undergraduate degree from Stanford University, and his graduate degree in neuroscience from the University of Minnesota. During his postdoctoral training at the Miami Project to Cure Paralysis, Dr. Blackmore studied axon regeneration and adopted High Content Screening methods to identify new gene targets to promote neural repair. Later, as a Research Assistant Professor at the Miami Project, Dr. Blackmore used a gene therapy approach to test these new gene targets for the ability to promote axon regeneration in the injured spinal cord. Dr. Blackmore is continuing this line of research at Marquette University, using viral delivery of genes to injured neurons in rodent models of spinal injury in order to foster repair. (Curriculum Vitae)
Nancy Nicholas, MBA, received her Bachelor's of Science in Chemical Engineering from Rensselaer Polytechnic Institute in Troy, New York. She later earned a Master's in Business Administration from Seattle University. Nancy is a retired executive from the Boeing company, where she held a variety of positions starting in manufacturing research and development and culminating in program management. She sustained a spinal cord injury while mountain biking with her family in 2013. Nancy serves as the SCI Community Liaison to the Blackmore lab at Marquette University, where she shares her lived experience and represents the SCI community in the research process.