Episode 74: Chasing Regeneration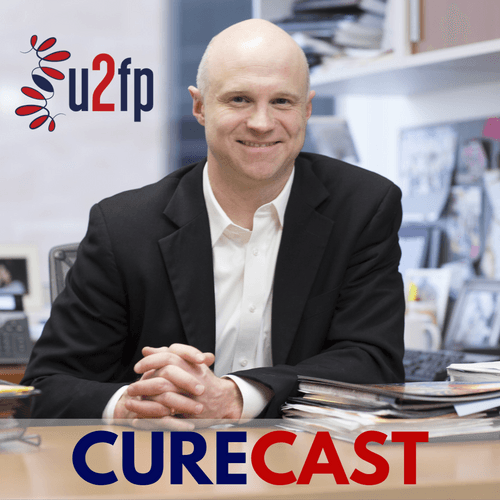 Guest: Bill Murphy
Today we talk with Bill Murphy, a bioengineer out of the University of Wisconsin Madison. We recently met Dr. Murphy when he came to the Wisconsin Capitol in support of our $3M SCI Research Grant bill back in January. 
Bill's team has been working on developing biomaterials to improve the body's ability to receive and utilize Chondroitinase ABC (ChABC). ChABC is an enzyme that holds lots of promise for jump starting axon regeneration, a key element for repairing the damaged spinal cord. But ChABC is notoriously unstable, having a short shelf life once it's formulated as well as degrading quickly after it enters the body.
Jason and Matthew talk with Dr. Murphy about the specifics of his research strategy to improve the use of ChABC, and how it could be used in combination with other therapeutic interventions. We also discuss his support of our bill and his reflection on what it was like to walk through and meet legislators with us as we advocated for our bill to fund SCI research in Wisconsin.
As always, please share your thoughts with us via email at curecast@u2fp.org. Thanks for listening!
Listen on: Spotify | Apple Podcasts | Soundcloud
Bumper music: Dig a Hole by Freaque
Guest Bio
Bill Murphy is the Harvey D. Spangler Professor of Biomedical Engineering and Professor of Orthopedics & Rehabilitation at the University of Wisconsin. His research group has developed new classes of biomimetic materials inspired by nature. They have used their materials to create new medical devices, human cells, and human tissues. He has over 200 publications, filed over 60 patents and co-founded 4 start-up companies based on those inventions. He also serves as Founding Director of the Forward BIO Institute, which catalyzes innovation in research, entrepreneurship and training, and pushes groundbreaking technologies out of academia and into the private sector.
Recent Research
Related CureCast Interviews
---
Acknowledgments
This podcast is made possible by a grant from the Christopher & Dana Reeve Foundation's National Paralysis Resource Center. The information provided and opinions expressed in these podcasts do not necessarily reflect the views of the Christopher & Dana Reeve Foundation. For more information about the Foundation's National Paralysis Resource Center visit https://www.christopherreeve.org/living-with-paralysis