Triple Threat (Episode 77)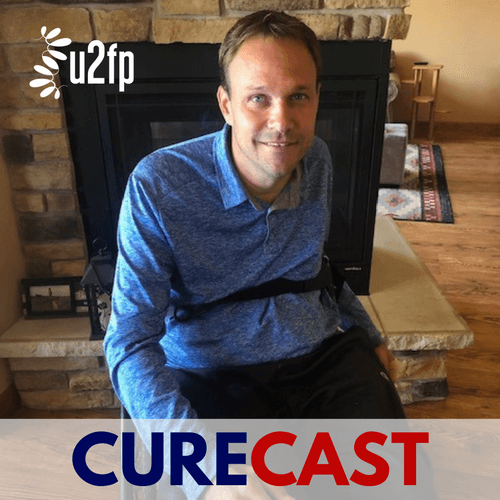 Guest: Dan Hellenbrand
Today our guest is Dan Hellenbrand, a renaissance man of sorts. Dan sustained a cervical injury (C5-6) as a carpenter back in 2003 and eventually ended up going back to school to become a SCI researcher, as well as an advocate for curative therapies. We have an interesting conversation about early physical therapy, the role of belief and competition with yourself and how that aids recovery. We also discuss Dan's research and interest in mitigating early damage at the injury site; acute versus chronic injury strategies; the Wisconsin bill to fund SCI research; and what sustains advocacy passion in the long run.
As always, please share your thoughts with us via email at curecast@u2fp.org. Thanks for listening! 
Listen on: Spotify | Apple Podcasts | Soundcloud
Bumper music: Dig a Hole by Freaque
Guest Bio
Dan Hellenbrand, is a Researcher III in Dr. Amgad Hanna's Spinal Cord and Nerve Lab within the department of Neurological Surgery at the University of Wisconsin. Dan's research focuses on drug delivery treatments aimed at both reducing secondary damage after acute spinal cord injury and promoting regeneration after chronic spinal cord injury. Dan has published several research papers in reputed journals regarding spinal cord injury, and has a strong interest in treatments for spinal cord injury because he sustained a C5 injury in 2003. It is his belief that through research, treatments will be developed to retain and/or regain more function after spinal cord injury, which will significantly increase the patient's quality of life.
Relevant Research
---
Acknowledgments
This podcast is made possible by a grant from the Christopher & Dana Reeve Foundation's National Paralysis Resource Center. The information provided and opinions expressed in these podcasts do not necessarily reflect the views of the Christopher & Dana Reeve Foundation. For more information about the Foundation's National Paralysis Resource Center visit https://www.christopherreeve.org/living-with-paralysis