Reprogramming SCI? (Episode 81)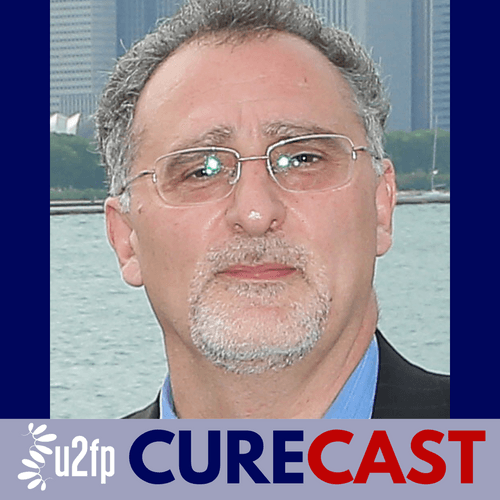 Guest: Arshak Alexanian
What if we could take all the neural trash that forms in the spinal cord after an injury, the stuff that hinders connectivity, and turn it into treasure? This is the idea behind cellular reprogramming. Today's podcast guest, Dr. Arshak Alexanian, is a biochemist and the Chief Scientific Officer at the Wisconsin biotech firm, Cell Reprogramming & Therapuetics, LLC. We met Dr. Alexanian not too long ago while advocating for our $3M SCI Research Grant bill in the Wisconsin legislature. Dr. Alexanian believes so strongly in the possibility of cellular reprogramming that he took the leap out of academia and into private business to help make it happen.
As always, please share your thoughts with us via email at curecast@u2fp.org. Thanks for listening! 
Listen on: Spotify | Apple Podcasts | Soundcloud
Bumper music: Dig a Hole by Freaque
Guest Bio
Dr. Arshak Alexanian is a founder and Chief Scientific Officer at the Cell Reprogramming & Therapeutics LLC (CR&T) and is responsible for scientific and administrative oversight of the  projects  conducted at the  company. Dr. Alexanian has a degree in Vet Medicine (VMD) and a PhD in Biochemistry   (Biochemical Pharmacology). He received training at universities and centers worldwide (Pasteur Institute and University of Montpelier in France, University of Saarland in Germany, Institute of Biochemistry in China (Shanghai) and Russia (Moscow), WiCell Research Institute in Madison, Wisconsin, and at the W.M. Keck Center for Collaborative Neuroscience in New Jersey. Before joining CR&T, Dr. Alexanian held Faculty positions (Associate Professor) in the Departments of Anatomy and Neurobiology as well as in Biochemistry and Molecular Biology, at the Colorado State University (1997-2000) and in the Departments of Cell Biology, Neurobiology and Anatomy as well as Neurosurgery (Associate Professor) at the Medical College of Wisconsin - MCW (2000-2013). He currently holds the Adjunct Associate Professor position in the Department of Medicine at MCW. Over the past two decades his research has been focused in areas such as Neurobiology, Cardiovascular pharmacology, Cancer biology, Stem cell biology and Regenerative medicine, with a particular emphasis on neuroregeneration, including spinal cord regeneration. These studies supported by governmental agencies such as NIH (NIA, NIC, NCATS), NSF and VA Merit review, by several private foundations such as Spinal Cord Society, Sophia Wolf Quadracci Memorial Fund for Stem Cell Research, The Bryon Riesch Paralysis Foundation, AOSpine North America, AOSpine International, the state of Wisconsin, and many others.
Find Dr. Alexanian online here:
---
Acknowledgments
This podcast is made possible by a grant from the Christopher & Dana Reeve Foundation's National Paralysis Resource Center. The information provided and opinions expressed in these podcasts do not necessarily reflect the views of the Christopher & Dana Reeve Foundation. For more information about the Foundation's National Paralysis Resource Center visit https://www.christopherreeve.org/living-with-paralysis