The Bog (Episode 83)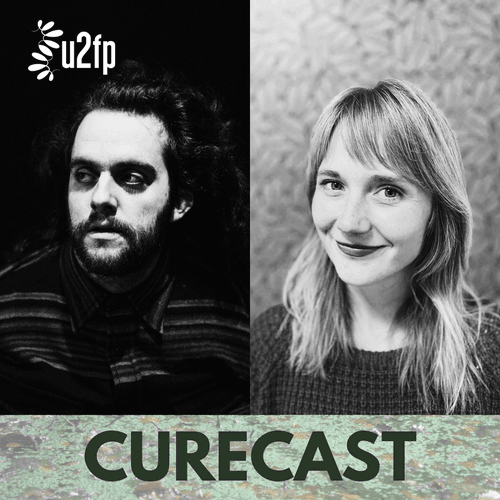 Guests: Gabriel Rodreick & Julie Censullo
What you are about to hear is one of the richest conversations we've ever had on the show. Our guests today are Gabriel Rodreick (Matthew's son) and Julie Censullo (CureCast producer) who are here to discuss an audio-art project they created together called "Life Begins in the Stillness" - which we play at the top of the episode. We then dive into their relationship with spinal cord injury, with each other, with art and with the creative process.
This conversation goes deep into the ripple effects of SCI beyond the injured individual; how it slams headlong into our families and friends; and how Gabriel's injury propelled Matthew to join the work of cure advocacy and the pros and cons of that decision. You'll also hear one of the best discussions I've heard on the topic of inspiration and what is meant by "inspiration porn" in the SCI community. 
As we open with Julie and Gabriel's 7 minute work, "Life Begins in the Stillness," find a place where you can be still. Then close your eyes and pay attention to how the sounds and thoughts interact with your body and being.
As always, please share your thoughts with us via email at curecast@u2fp.org. Thanks for listening! 
Listen on: Spotify | Apple Podcasts | Soundcloud
Bumper music: Dig a Hole by Freaque
Guest Bios
Gabriel Rodreick is a multidisciplinary artist from Minneapolis, MN. He injured his C5 vertebrae in a diving accident at the age of 15 in 2008. He has been living with quadriplegia since. Gabriel's music, dance, poetry, and visual art has been his way of learning how to live in a new body post injury. His dark, dank, and dirty artistic voice tells stories of life blooming in the shadows.
---
Julie Censullo is an audio producer, editor, storyteller, and the producer for the U2FP CureCast. The majority of her career has been focused on creating and managing community-oriented media – joining the U2FP CureCast, with its explicit focus on providing information to the SCI community, felt like a natural extension of her work. In addition to working on the U2FP CureCast, she is also a freelance producer. She edits the Minnesota arts, history, and culture program MinneCulture for KFAI and produces the Moth StorySLAM for the Twin Cities, amongst other projects. Prior to going freelance, Julie worked as a production manager and producer for Twin Cities PBS.
---
Acknowledgments
This podcast is made possible by a grant from the Christopher & Dana Reeve Foundation's National Paralysis Resource Center. The information provided and opinions expressed in these podcasts do not necessarily reflect the views of the Christopher & Dana Reeve Foundation. For more information about the Foundation's National Paralysis Resource Center visit https://www.christopherreeve.org/living-with-paralysis