Aneuvo: Challenge Accepted (Episode 87)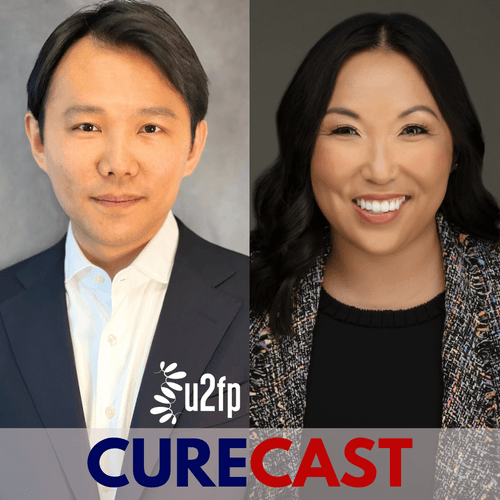 Guests: Yi-Kai Lo & Katie Velez
Today we are talking with Yi-Kai Lo and Katie Velez of the SCI research and tech company, ANEUVO. ANEUVO has been busy working with investors, the FDA, and multiple research sites to clinically deploy the ExaStim, a novel transcutaneous stimulation device. The goal of their current ASPIRE study is to improve upper limb function. We discuss Dr. Lo's background in tech and how he was inspired to put that training to use in the field of spinal cord injury. We learn about his drive to pursue challenging projects and his decision to start a business, driven by a passion to bring real functional improvements to the injured population. We're also joined by Katie Velez, who speaks about her role at ANEUVO to market their device and grow the company. She brings a lot of depth to this conversation, owing to her previous experience working with large tech companies. There's also some great exchanges around the problems, opportunities and motivations that are reflected by the size of a company. It's an insightful and in-depth discussion.
As always, please share your thoughts with us via email at curecast@u2fp.org. Thanks for listening! 
Listen on: Spotify | Apple Podcasts | Soundcloud
Bumper music: Dig a Hole by Freaque
Guest Bios
Yi-Kai Lo, PhD, is a cutting-edge researcher, engineer, and scientist turned innovator. Driven by an entrepreneurial spirit, Dr. Lo discovered that intelligent bioelectronics could provide possible solutions for impossible problems. His unique ability to translate complex neural engineering technology into practical treatment solutions, for patients with limited treatment options, propels the newest tech being developed at ANEUVO. Dr. Lo began his career as an integrated circuit designer. Seeking new challenges, he dove into the interdisciplinary field of neuroscience, physiology, neuroengineering, and bioelectronic medicine.  He has authored more than 40 peer-reviewed scientific publications and holds more than a dozen patents in areas such as neural prostheses and bioelectronics. Dr. Lo received his PhD in bioengineering from UCLA, and his master's in electrical engineering from National Chiao-Tung University, Taiwan. In 2016, he co-founded ANEUVO, a company whose mission is to develop and bring to market advanced technologies and therapies designed to help patients with diseases and injuries that have not responded to conventional medical approaches, dramatically improving their quality of life. By delivering a technology platform applicable to a wide range of biomedical applications, Dr. Lo is leading the company to develop innovative therapies as the foundation for transforming research into meaningful and effective treatments. The results will be valuable options for patients who suffer from chronic and debilitating conditions. Learn more and connect with Yi-Kai Lo on LinkedIn.
--
Katie Velez is a global strategic marketing professional with over 19 years in the neuromodulation industry and a passion for developing and commercializing cutting-edge therapies that improve patients' lives. Throughout her career, Katie has established a proven track record of incubating, commercializing, and sustaining neuromodulation therapies like spinal cord stimulation and deep brain stimulation. As the VP of Global Marketing and Strategy at ANEUVO, Katie is leveraging her breadth of experience she acquired with St. Jude Medical, Abbott, and Boston Scientific to create and execute the global strategic plan for the company's neuromodulation portfolio, including the launch of a novel therapy for spinal cord injury. Learn more and connect with Katie Velez on LinkedIn.
---
Acknowledgments
This podcast is made possible by a grant from the Christopher & Dana Reeve Foundation's National Paralysis Resource Center. The information provided and opinions expressed in these podcasts do not necessarily reflect the views of the Christopher & Dana Reeve Foundation. For more information about the Foundation's National Paralysis Resource Center visit https://www.christopherreeve.org/living-with-paralysis