Barriers & Breakthroughs (Episode 90)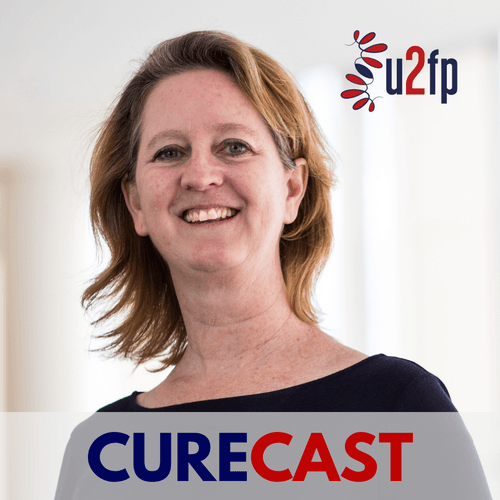 Guest: Megan Moynahan
Our guest today is Meghan Moynahan. Megan is the Executive Director of the Institute for Functional Restoration, or IFR, a not-for-profit organization based at Case Western Reserve University in Cleveland, Ohio. The IFR seeks to further functional recovery in spinal cord injury by developing commercial strategies to get that research to market. We discuss Megan's background as a researcher and her unique perspective based on 17 years with the Food and Drug Administration along with her current work as executive director of the IFR. It is an illuminating discussion on the so-called valleys of death that any therapy must survive to make it to the clinic. 
As always, please share your thoughts with us via email at curecast@u2fp.org. Thanks for listening! 
Listen on: Spotify | Apple Podcasts | Soundcloud
Bumper music: Dig a Hole by Freaque
Guest Bios
Megan Moynahan is the Executive Director of the Institute for Functional Restoration, a non-profit organization at Case Western Reserve University with the mission to restore function to people with spinal cord injury by bringing research neurotechnologies to the market.  She supports investigators' research on neuroprosthetics that restore hand grasp, reach, trunk stability, standing, stepping, bladder and bowel management, cough and respiration.  Her most recent project is KeyGrip, a simple neuroprosthesis for hand grasp that is intended for commercialization.  Prior to her current role, she enjoyed a 17-year career at the U.S. Food and Drug Administration, where she served as Associate Director for Technology and Innovation.  She holds a BS in Biomedical Engineering from Johns Hopkins University and a MS in Biomedical Engineering from Case Western Reserve University.
---
Acknowledgments
This podcast is made possible by a grant from the Christopher & Dana Reeve Foundation's National Paralysis Resource Center. The information provided and opinions expressed in these podcasts do not necessarily reflect the views of the Christopher & Dana Reeve Foundation. For more information about the Foundation's National Paralysis Resource Center visit https://www.christopherreeve.org/living-with-paralysis