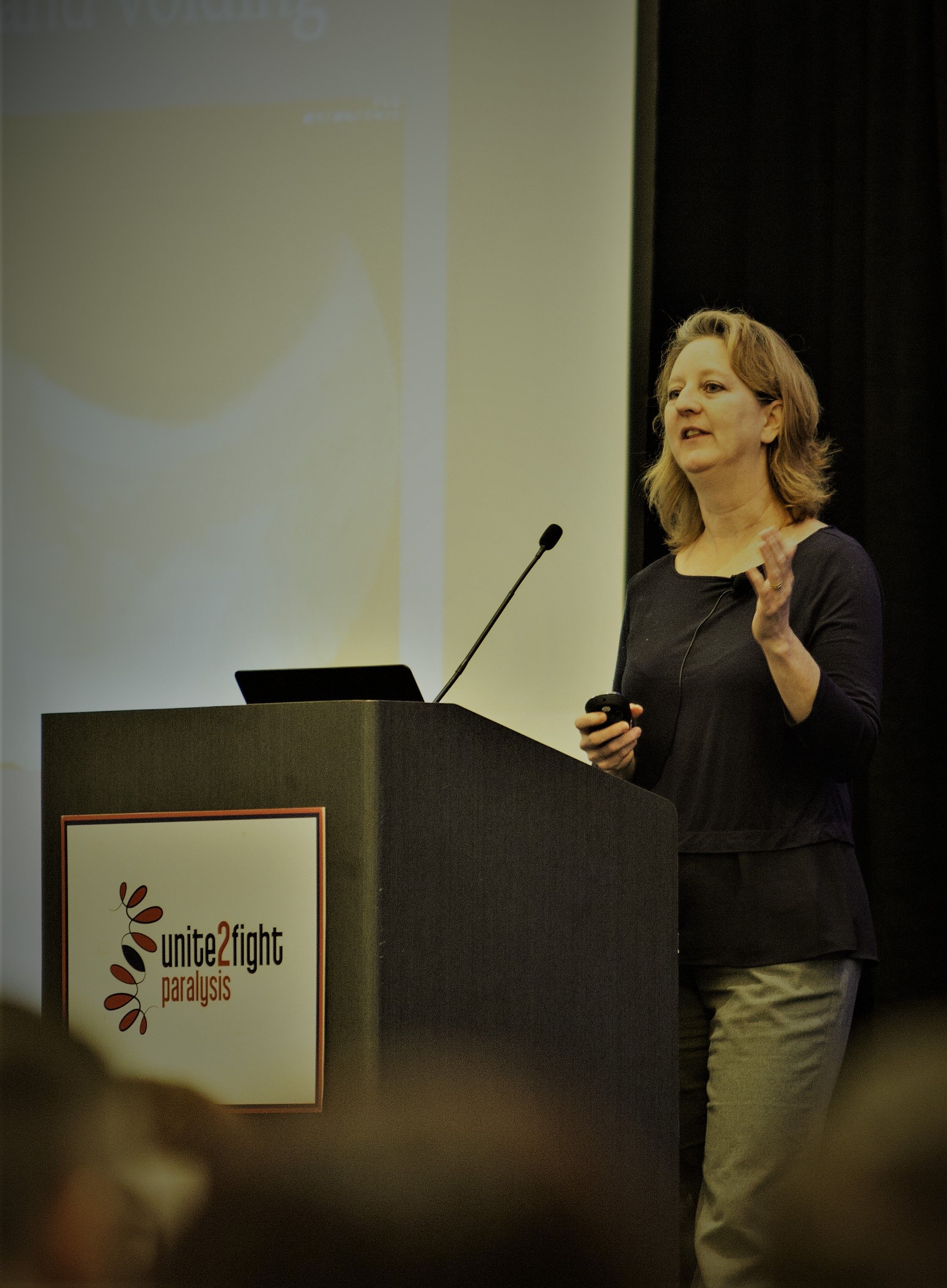 While it's cold here in Minnesota (our groundhog froze to death last week), we're desperately hoping that spring is closer than it feels. We've just released Megan Moynahan's video from this past year's Working 2 Walk in Miami. We also have a new podcast interview up with the creators of the documentary film, The Cure Map. Check it out!
In "Restoring Function with Neuroprosthetics: 3 Decades of Patient Outcomes", Megan Moynahan dives into the various strategies used by the Institute for Functional Restoration. These strategies provide functional solutions for SCI folks today. Specifically, Megan's presentation summarizes the results of three decades of research on neuroprosthetics across the spectrum of their use. She also highlights the commercialization efforts underway by the Institute. Be sure to watch the Question and Answer session afterward. Don't forget to leave a comment or inquiry of your own below the video.
And this week on SCI CureCast (Episode 20), we have a great conversation with Kelsey Peterson and Maddie Brown — creators of the documentary-in-progress: The Cure Map. This is a must-listen for those in the community still trying to figure out how to contribute to our movement. After our interview, Kate Willette told me: "that was my favorite interview we've done so far!" You won't want to miss it.
Kelsey Peterson (center) with Maddie Brown (top)
Don't forget to Fuel The Journey by becoming a monthly donor. We've got a lot of ground to cover and we can't do it without you! (select the option for "Make this a recurring donation")
Join us,
Matthew Rodreick
Executive Director, U2FP
Get these updates sent right to your inbox — sign up here!