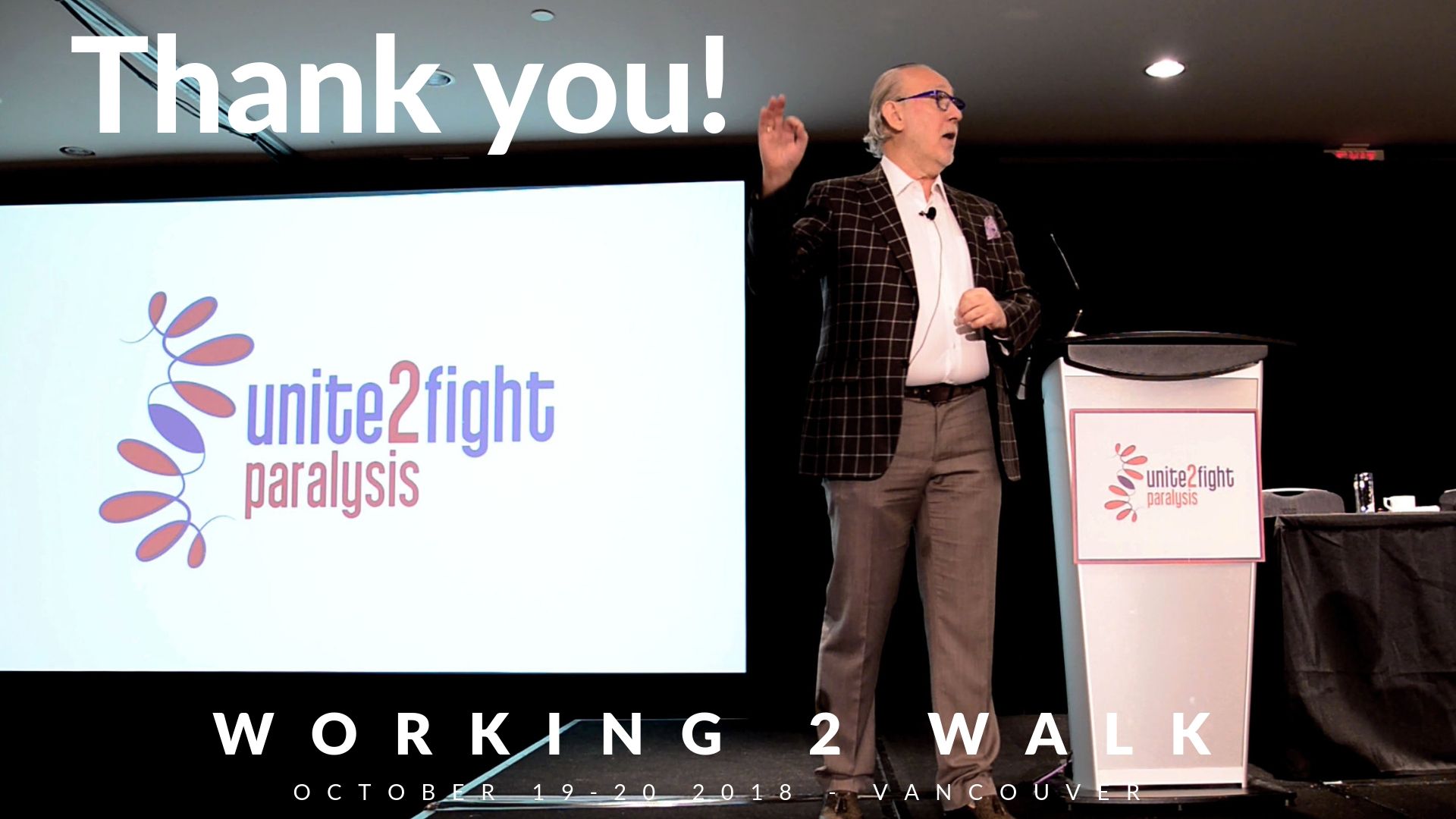 I can't say it enough - Thank You!
I'm incredibly grateful to:
Our Sponsors. And especially our Title Sponsor, The Rick Hansen Institute - for helping to underwrite this year's Symposium and providing much needed resources to make Working 2 Walk accessible and affordable to the SCI Community.
Our Presenters. Each of our scientific and advocacy speakers brought a unique perspective to the table, which in turn fueled our table discussions and broadened our ideas of what is possible when the Stakeholders convene with the SCI Community.
Our Volunteers. Thank you to our volunteers for helping to make this year's symposium a success. We could not have pulled off this year's ambitious agenda without you.
Our Community. Every person who registered and represented the SCI Community - either as a Person with Lived Experience of SCI (PLEX) or a Family member with Lived Experience of SCI (FLEX) - brought a critical perspective to the table.
And a thank you to all our attendees for the willingness to tell your story. Remember, we're going to send you a record of the Table Discussions that you contributed to. But in the meantime, please share with us any reflections you had and didn't get a chance to share; or even those that have come to you in the aftermath of the conference. Just start typing and send us your thoughts (unite@u2fp.org). Your thoughts, feelings - and especially your stories - are what fuel this journey we're on together.
PS - As always, don't forget to Fuel The Journey. We've got a lot of ground to cover, and we can't do it without you!