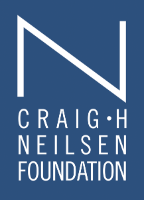 The Craig H. Neilsen Foundation is pleased to announce its 2020 Creating
Opportunity & Independence (CO&I) funding opportunity for qualifying nonprofit
organizations that strive to improve the quality of life for individuals living with or
affected by spinal cord injury (SCI).
The Neilsen Foundation's new Community Support Grants replace Project Grants
as CO&I's one-year funding opportunity, with grants ranging from $25,000 - $100,000.
Community Support Grants comprise diverse efforts that fulfill the goals of the CO&I
portfolio: to support organizations that provide programs and services that enhance
quality of life for individuals and families living with SCI. The six topic areas are: Arts,
Sports and Recreation, Assistive Technology, Education, Employment, Independent
Living and Rehabilitation.
The Community Support Grants application process begins with submission of a Letter
of Intent (LOI), which will open in proposalCENTRAL (https://proposalcentral.altum.com)
on Wednesday, November 20, 2019. The 2020 Application Guide and deadline
information are available now on our website (www.chnfoundation.org). Contact Jane
Otto, Program Officer, at jane@chnfoundation.org for further information.
ABOUT THE CRAIG H. NEILSEN FOUNDATION
The Craig H. Neilsen Foundation was established as a private foundation in 2002. The
Neilsen Foundation is the largest private funder of spinal cord injury (SCI) research,
rehabilitation, clinical training and programming in the United States. The Neilsen
Foundation funds scientific research (preclinical, translational, clinical and psychosocial
research); opportunity and independence programs; scholarships for students with SCI;
postdoctoral and SCI medicine fellowships; and other projects to support the SCI
community throughout the United States and Canada.
For more information, please visit: www.chnfoundation.org.