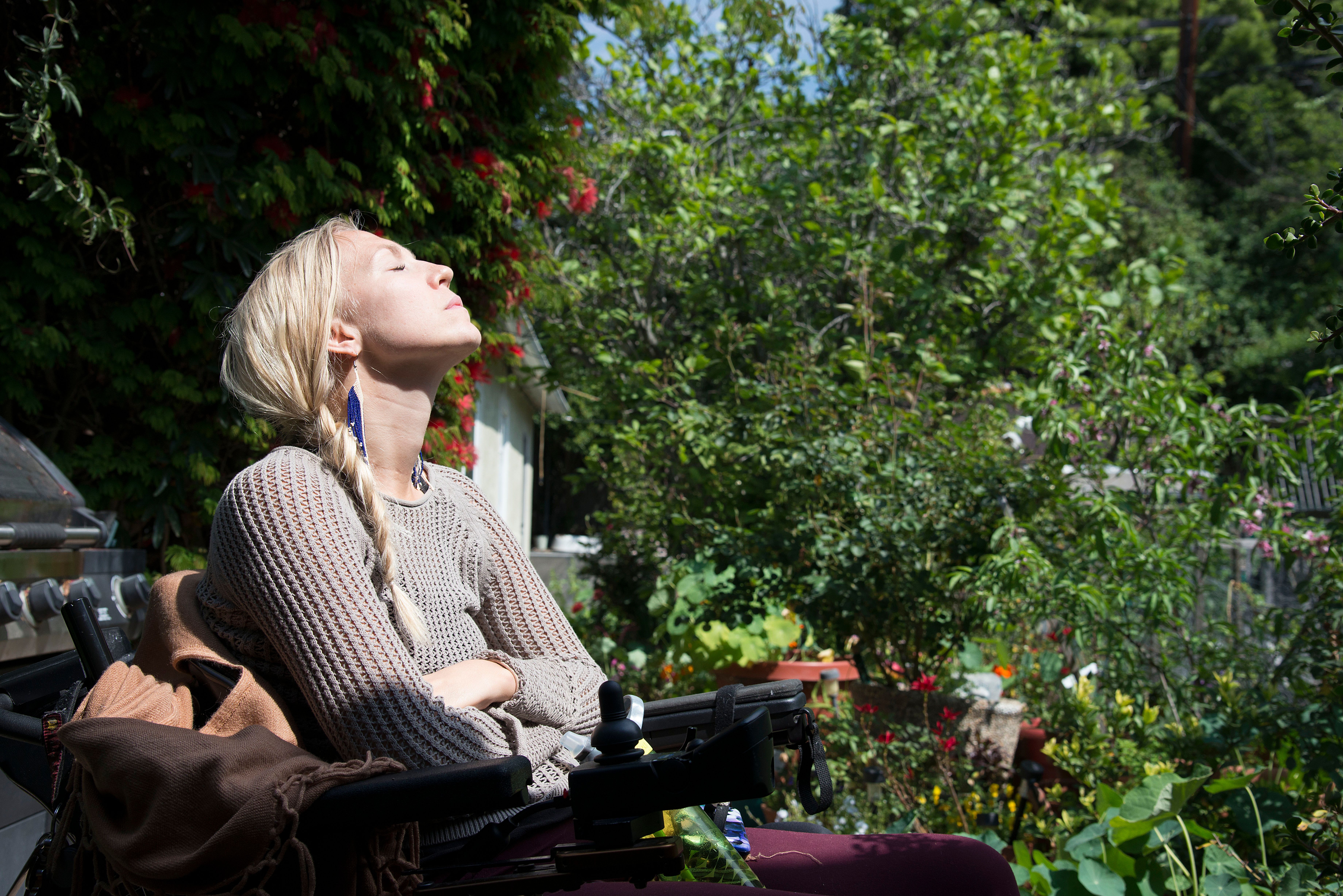 December 3rd was International Day of Persons with Disabilities
Since I became a quadriplegic/tetraplegic, there have been drastic changes in my physical activity, my sex life and my general ability to connect with others physically - and in turn energetically and emotionally.
I'm always wondering how these changes and losses from my disability have affected my mental and emotional health, because I feel them.
I struggle with these drastic shifts everyday, asking myself questions like:
How can I feel satisfied and content in this body?
How can I express all of me with this body?
How can I show my love from this body?
What CAN I do now, so that I don't have to be tormented by what I CAN'T do?
When you live in a body like mine - a body that can't feel or move from the chest down - it leaves you feeling trapped inside an insatiable cell, barred by loneliness and separateness.
I am constantly trying to morph my way of moving and connecting into an accessible, authentic, and enjoyable experience for myself, as a person with a disability. How to hug, how to stretch, how to dance, how to make love, how to experience the pleasures of LIFE in new ways, and in turn how to be the happiest and healthiest version of myself.
This is why I will never stop believing and working for a cure for so many of us dealing with paralysis. It's also why I do the hard work necessary for happiness and self-love in the present.
I'm both cursing and celebrating that my disability has broken me open and forced me to let go of things, embrace new ones, and be more creative and vulnerable. It has demanded that I move forward, communicate better, ASK for things and say what's on my mind when my body can't do the talking. It's urged me to dig deeper and plant new flowers; to slowly carve a new path toward empowerment, connection and joy with my tiny little quad hands.
Paralysis has given me a deep sense of longing alongside a chance to learn, to share, and to teach. We're just scratching the surface on these topics. Stay tuned, things are gonna get beautifully and challengingly weird(er).