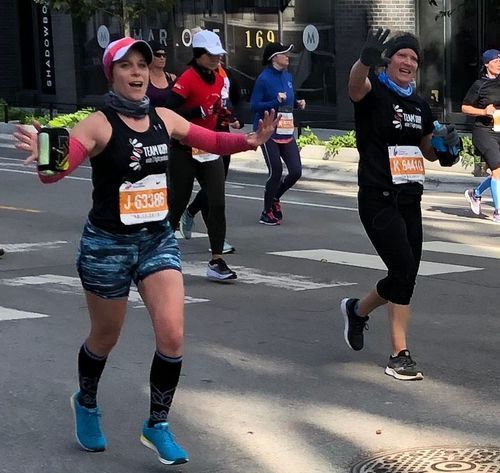 Momentum behind Team U2FP for the Bank of America Chicago Marathon (BACM) continues to grow. Not only do we have half of our spots filled, but we now have a Team Captain for the BACM! We'll be introducing her here in this space in the coming weeks, so keep an eye out for that!
As a reminder, the Team Captain is a new position we created this year, to further support all Team U2FP runners and wheelers during their training, race day, and through the end of 2020.  The Team Captain will be there for you as a resource for logistics, communication, and will help organize our new August Training Jam, which will be a celebration of Team U2FP's collective effort, recognition, and motivation for the last leg of your training.
This is a great opportunity to run or wheel, for those seeking curative treatments from paralysis.
Remember that all Team U2FP racers receive the following:
Personalized Fundraising Page with your picture
Donation Status Page
Team U2FP Performance Shirt for the Race
Fundraising Toolkit Guide
Your Application Fee Reimbursed After the Race
Click Here To Join Team U2FP for the Bank of America Chicago Marathon (October 11, 2020)!
Meanwhile, registration for the Twin Cities Marathon (TCM) and 10-mile races is just around the corner. Mark your calendars for March 5th as the day to join Team U2FP for the Twin Cities Marathon or 10-mile races. These events usually fill up early, so be ready to sign up right away!
You can always email me with questions about either race: marymcmenamy@u2fp.org.