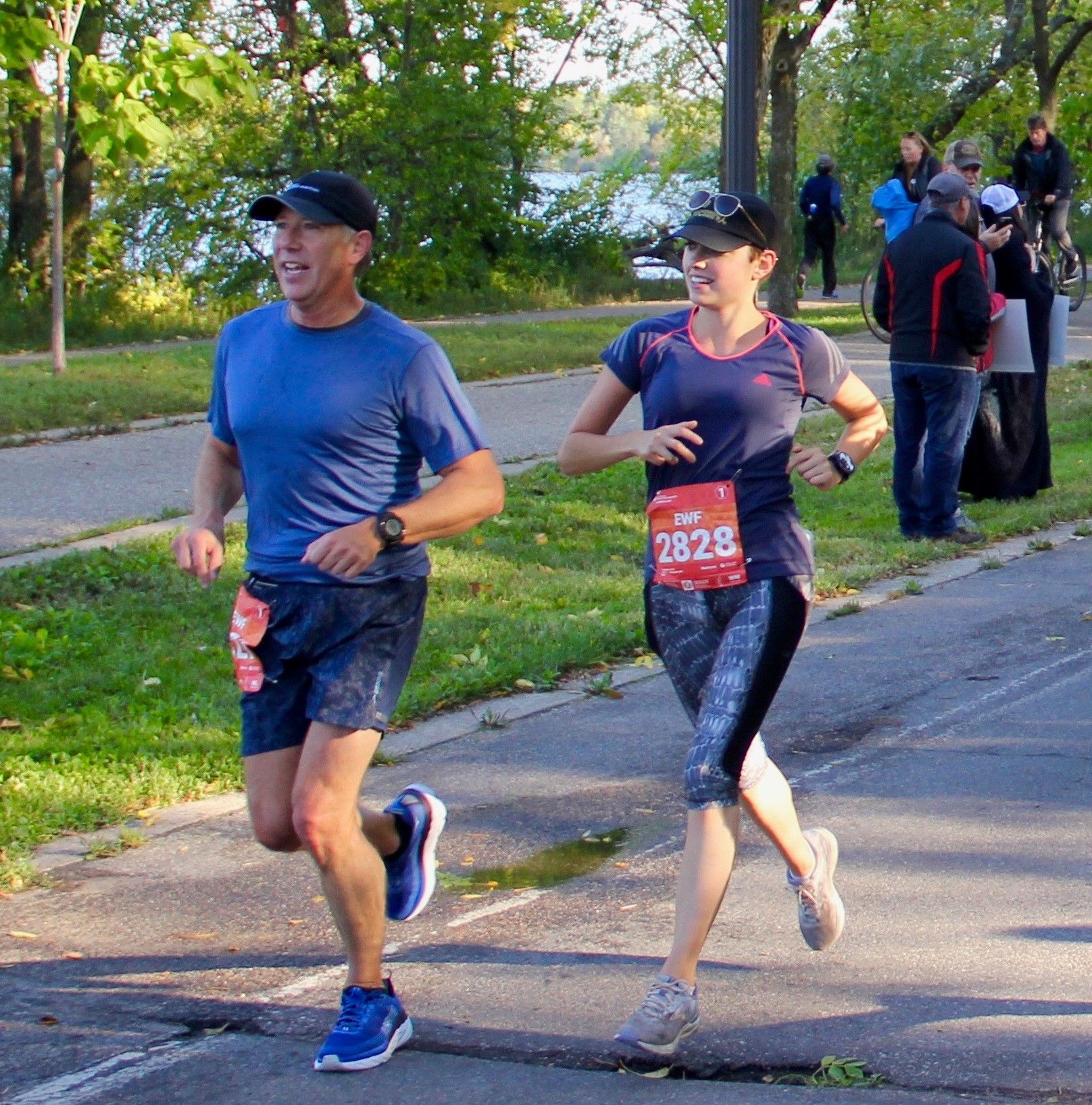 Team U2FP is proud to announce that registration is open for one of our biggest fundraisers of the year: the Medtronic Twin Cities Marathon and Medtronic TC 10 Mile races. 
Email me by clicking here to receive our Team U2FP Registration Link & Instructions.
Remember that all Team U2FP racers receive the following:
Personalized Fundraising Page with your picture
Team U2FP Performance Shirt for the Race
Fundraising Toolkit Guide
Your Application Fee Reimbursed After the Race
Help us reach our goal of $20,000 to raise funds for research and support curative therapies for the spinal cord community. 
We need you on Team U2FP - Running or Wheeling - to positively impact the lives of people living with a spinal cord injury by participating in The Most Beautiful Urban Marathon in America®. The Medtronic Twin Cities Marathon is an iconic fall event for the Twin Cities of Minneapolis and St. Paul.
---
Reminder — Bank of America Chicago Marathon Spots are Still Available.
We're still accepting registrations for the Bank of America Chicago Marathon (BACM) on Sunday, October 11, 2020.
Join Team U2FP for the Chicago Marathon today by clicking here right now!