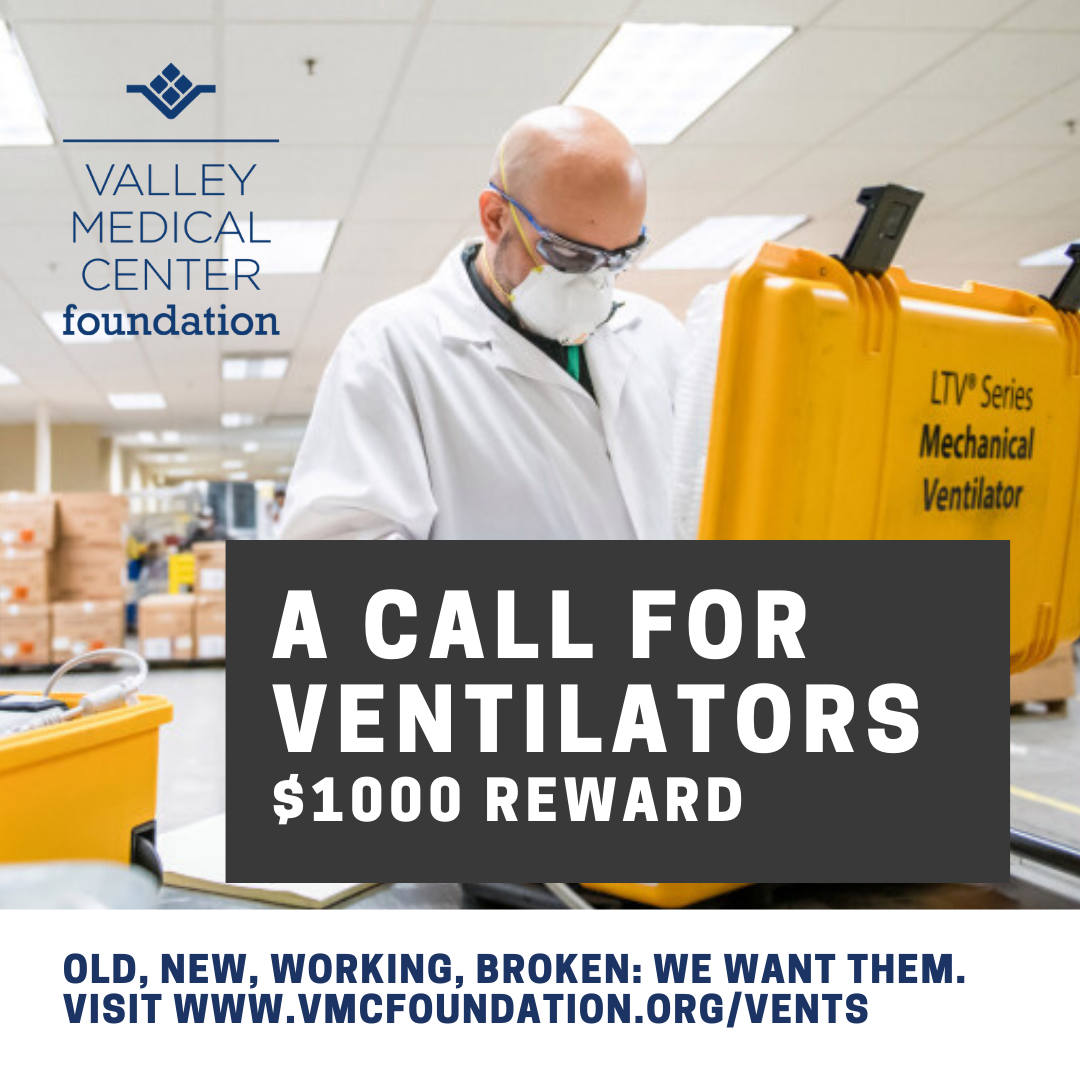 The shortage of ventilators in emergency care units remains critical in many places. U2FP continues its effort to locate and redistribute vents sitting unused in basements or garages.
If you have a vent (working or not) or know someone who does, email us at matthewrodreick@u2fp.org and we'll help identify and facilitate delivery to a hospital or institution that can use it.
Need an incentive? How about $1000! The Valley Medical Center Foundation, in San Jose, CA, is offering a bounty for vents. You can find out more information and fill out their online form here: A Call for Ventilators.
We'd like to thank the American Spinal Injury Association (ASIA), the premier organization of doctors and clinicians in spinal injury care, for sharing information about our search for vents.
Thanks also to BraunAbility for putting the word out to their social media followers.