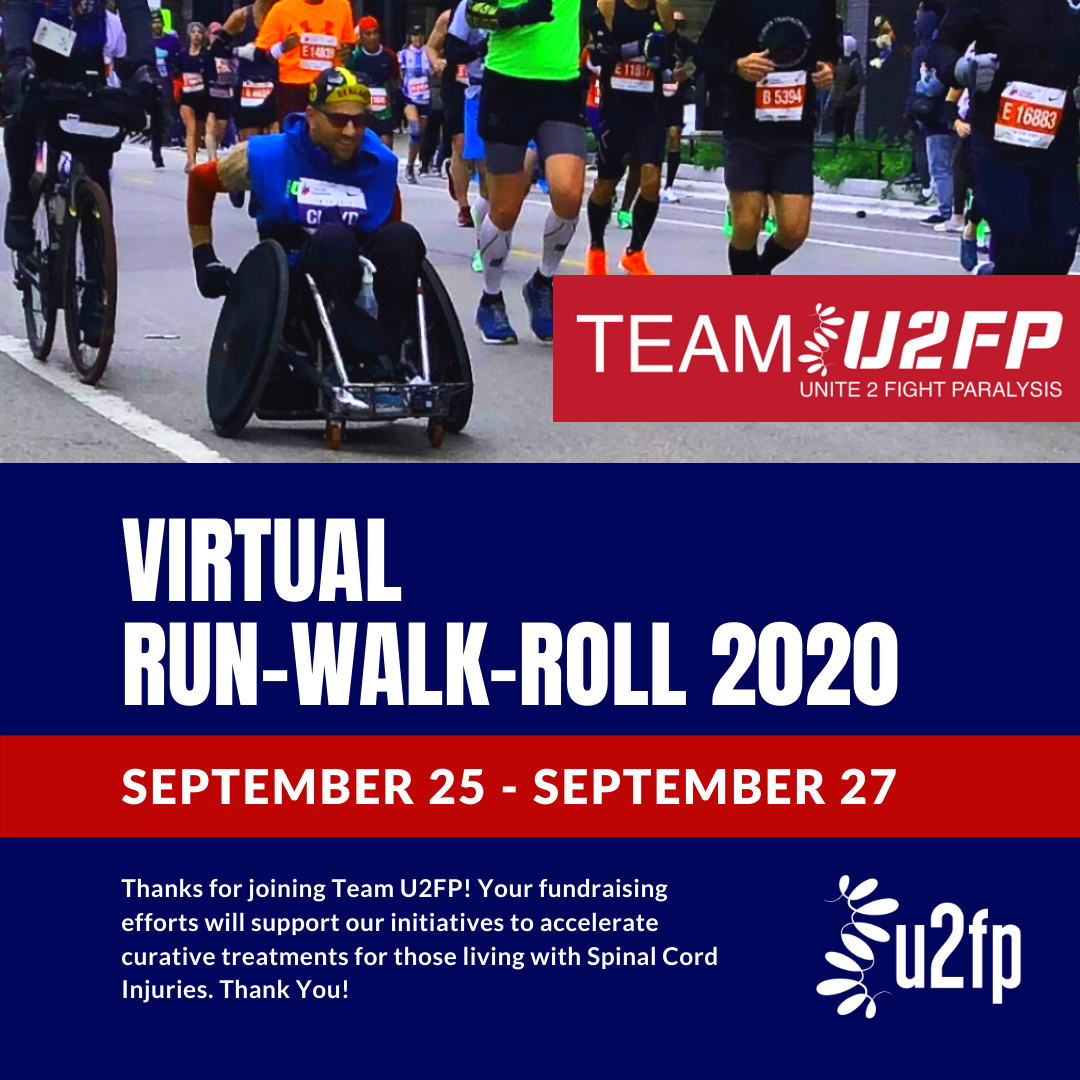 Due to the Covid-19 pandemic, many fundraising events - including marathons - have been postponed, cancelled or transitioned into virtual events.  
Team U2FP's participation in The Bank of America Chicago Marathon and the Medtronic Twin Cities in Motion Marathon & 10-mile races have been our largest annual fundraisers. ln recent years, Team U2FP has raised up to $35,000 from these events! 
These dollars are vital to help U2FP fuel all of our initiatives, bringing us closer to our goal of achieving functional recovery for those living with an SCI.
With the uncertain status of both the Chicago and Twin Cities marathons this year, we are as disheartened as our supporters and Team U2FP participants. There is a strong chance these races may be cancelled, though we've yet to receive official word as of this writing.
Nevertheless, Team U2FP is determined to provide an opportunity to raise funds with our newest race event: Virtual Run-Walk-Roll 2020!
You can register for a 5K, 10K, or a half-marathon, and complete your "Run-Walk-Roll" on a course you design yourself!
We'll hook you up with all the Team U2FP participant essentials, including:
A Personalized Fundraising Page
A Team U2FP Performance Shirt
A Fundraising Toolkit
Support Along the Way
Pick your favorite time of day and favorite route. Then ask friends and family to support your efforts.
Ready, set, go!