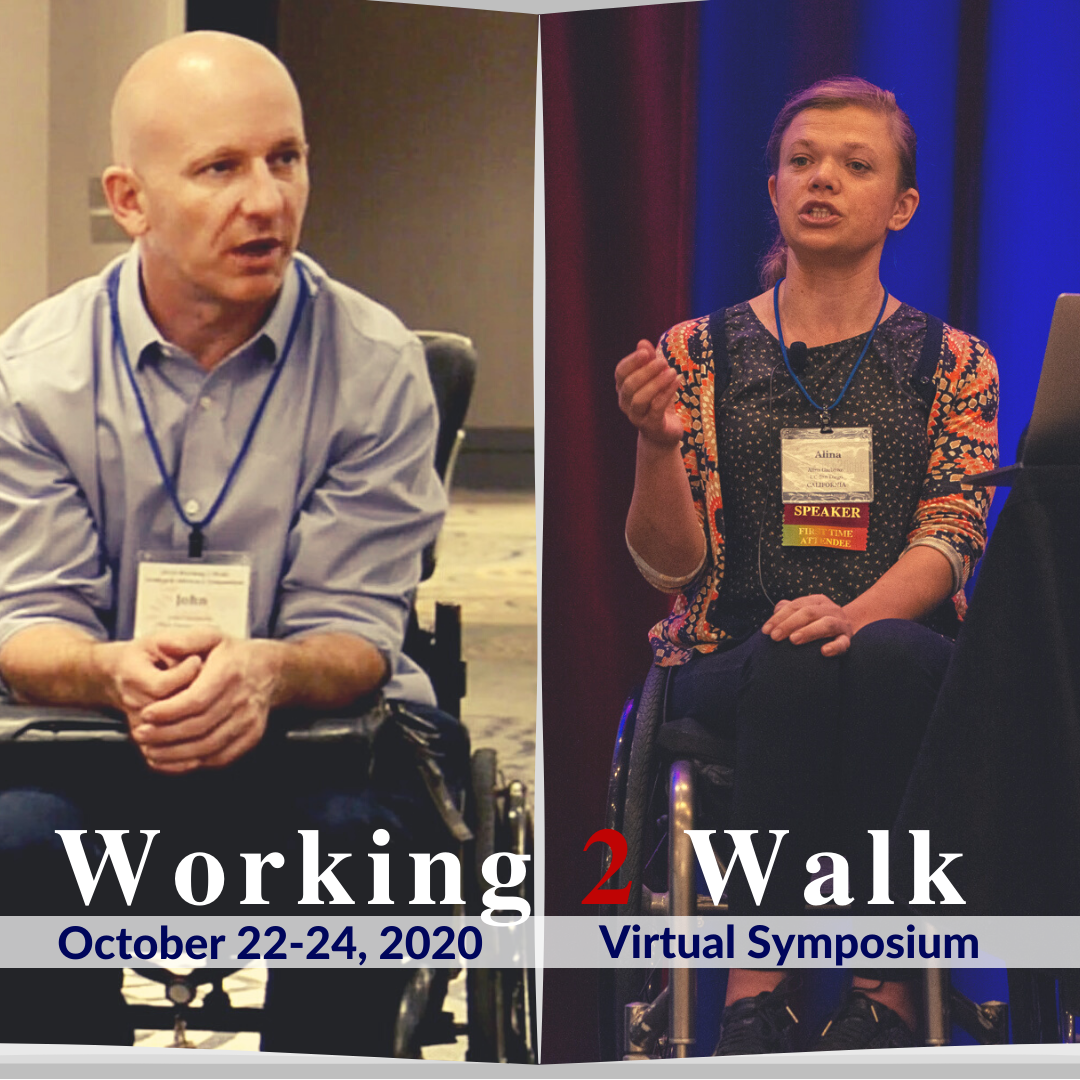 We're three weeks away from this year's Working 2 Walk Science & Advocacy Symposium and are excited to have many of you join us. Register here.
For the last few weeks we've been providing background information on the structure and intent of this year's agenda. We've built our Symposium around the 5 major stakeholder's strategies in the pursuit of treatment innovations for SCI: pre-clinical research, clinical research, funder, industry and SCI community advocacy.
Today, we're giving you a summary of the pre-clinical research session, which is roughly defined as the relationship between discovery and early-stage translation toward clinical use.
We decided to focus on investigations of chondroitinase ABC (Chase) as a springboard for the discussion. Chase has been around the SCI landscape for quite some time. It is a naturally occurring bacterial enzyme that can degrade the scar/lesion barrier that forms at the site of a spinal cord injury.
The scar (or glial scar) is made up of various cell types and debris left behind as a result of the injury. These cells release molecules that actively block regeneration in the surrounding spinal cord nerves. Chase has been shown in many research studies to degrade inhibitory structures within some scar tissues; subsequently, this increases nerve cell growth (plasticity). Read here for a good summary.
One of the troubles with Chase is that it is not very stable in its naturally occurring form. It does not stay alive or remain effective for very long in the body (it's ineffective at higher temperatures and also does not have a long shelf life – these are among the reasons why Chase has not been explored for human use).
With this background in mind, we want to have a conversation about two things: 
Is Chase a viable candidate for human translation, given promising results in some animal models and new discoveries that have extended its bioactivity (its effect in a living body) and hopefully, efficacy?
Are there better animal models to help researchers translate these discoveries to human relevance?
We will hear presentations from:
Nick Jeffery, PhD | Professor, Neurology & Neurosurgery, College of Veterinary Medicine, Texas A&M University
Dr. Jeffery will discuss his use of Chase in

clinically paralyzed dogs

as a model for translating therapies to human relevance. He will pose some questions about the modeling of SCI in animals, the positive effects he has discovered using chase and how to better determine what the SCI community is looking for from a potential therapeutic.
 
Molly Shoichet, PhD, O.C., O.Ont., FRS | Professor of Chemical Engineering & Applied Chemistry and Biomaterials & Biomedical Engineering, University of Toronto
Dr. Shoichet will discuss her

recent publication

regarding the stabilization and improved efficacy of Chase through genetic mutation and the use of a novel hydrogel. Her team's work may suggest a renewed interest in the potential for translating a new version of Chase to human potential.
 
Candace Floyd, MS, PhD | Adjunct Associate Professor of Neurosurgery; Associate Professor, Physical Medicine and Rehabilitation, University of Utah
Dr. Floyd's presentation will raise some questions around the

models for translation

given the difficult path discoveries must tread to get to human relevance. Her lab at the University of Utah uses a pig model in both male and female animals and has developed what she will suggest is highly translatable and clinically relevant. She will discuss the importance of sex as a biological variable (male / female models) and suggest that the pig model is more closely related to humans than the rodent.   
These pre-clinical research presentations should prove to be fascinating and stimulate dynamic discussion. We're excited about the many implications worth exploring in each of these speakers' work. So, again bring your questions.