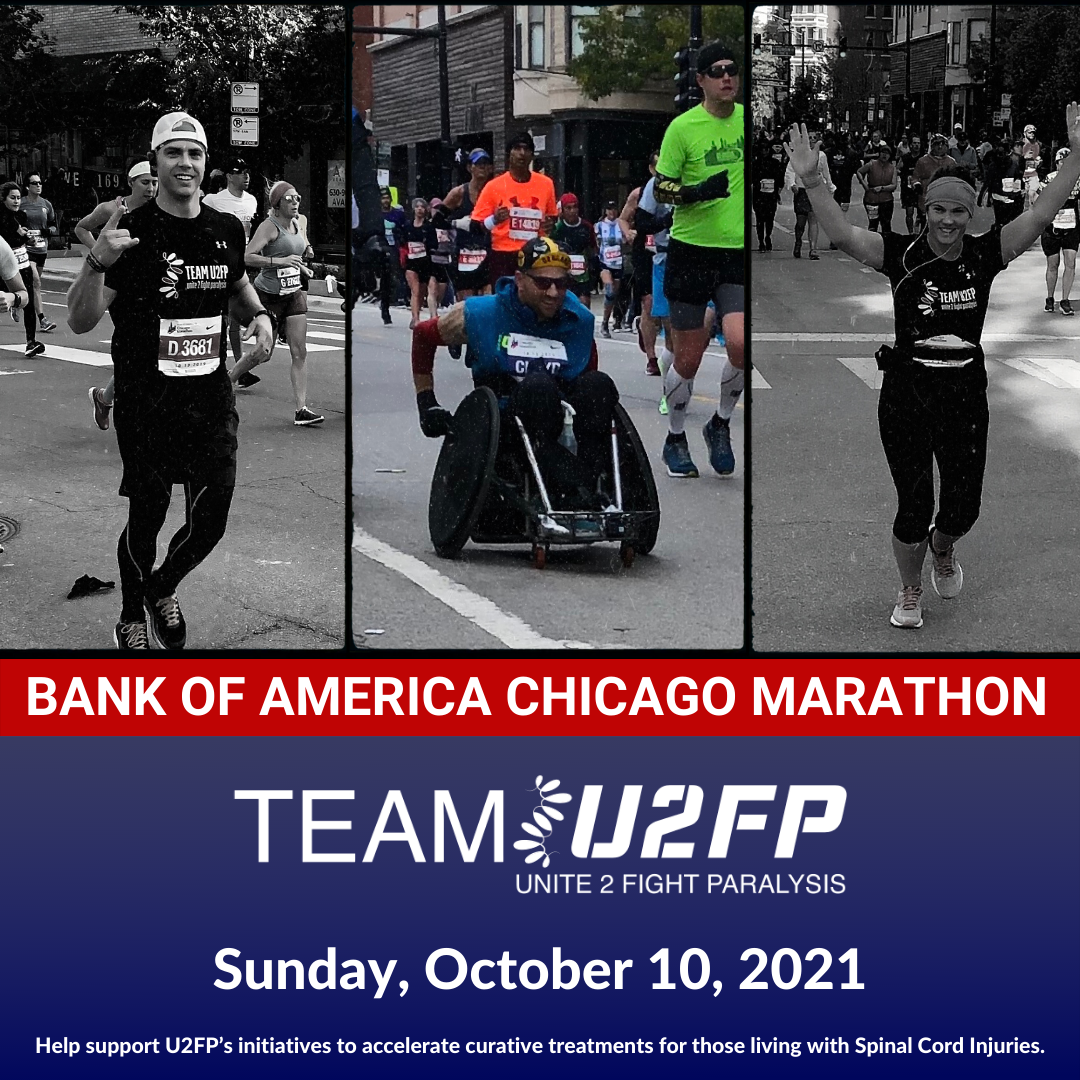 2020 has been an unprecedented year, affecting our work and forcing us to make adjustments in many of our initiatives - especially Team U2FP.
But as we in the SCI Community are so used to doing, we adapted, launching our first Virtual Run-Walk-Roll this past September. This allowed our Team U2FP racers to stay safe and socially distant, while continuing to raise funds and awareness for curative interventions for the SCI Community.
And we exceeded our fundraising goal, bringing in over $27,000 to advance spinal cord injury research and advocacy efforts!
Now, Team U2FP is building its roster for next year - and we're looking for runners and wheelers to join our ranks for the Bank of America Chicago Marathon 2021.
As one of the official charity teams for the Bank of America Chicago Marathon 2021, we provide guaranteed entries for the race in return for your commitment to fundraise for Spinal Cord Injury Research.
All Team U2FP Participants Receive:
A Personalized Fundraising Page
A Team U2FP Performance Shirt
A Fundraising Guide
Application Fee Reimbursed After the Race
Support Along the Way
These entries will go quickly: our first deadline is Tuesday, December 15th.
Questions? Email us at marathon@u2fp.org
Join us!
PS - We're also gearing up for #GivingTuesday on December 1st - and you can help us out by becoming a monthly donor, or making a year-end gift - both of which support our work to bring curative interventions to the SCI Community as quickly and efficiently as possible!