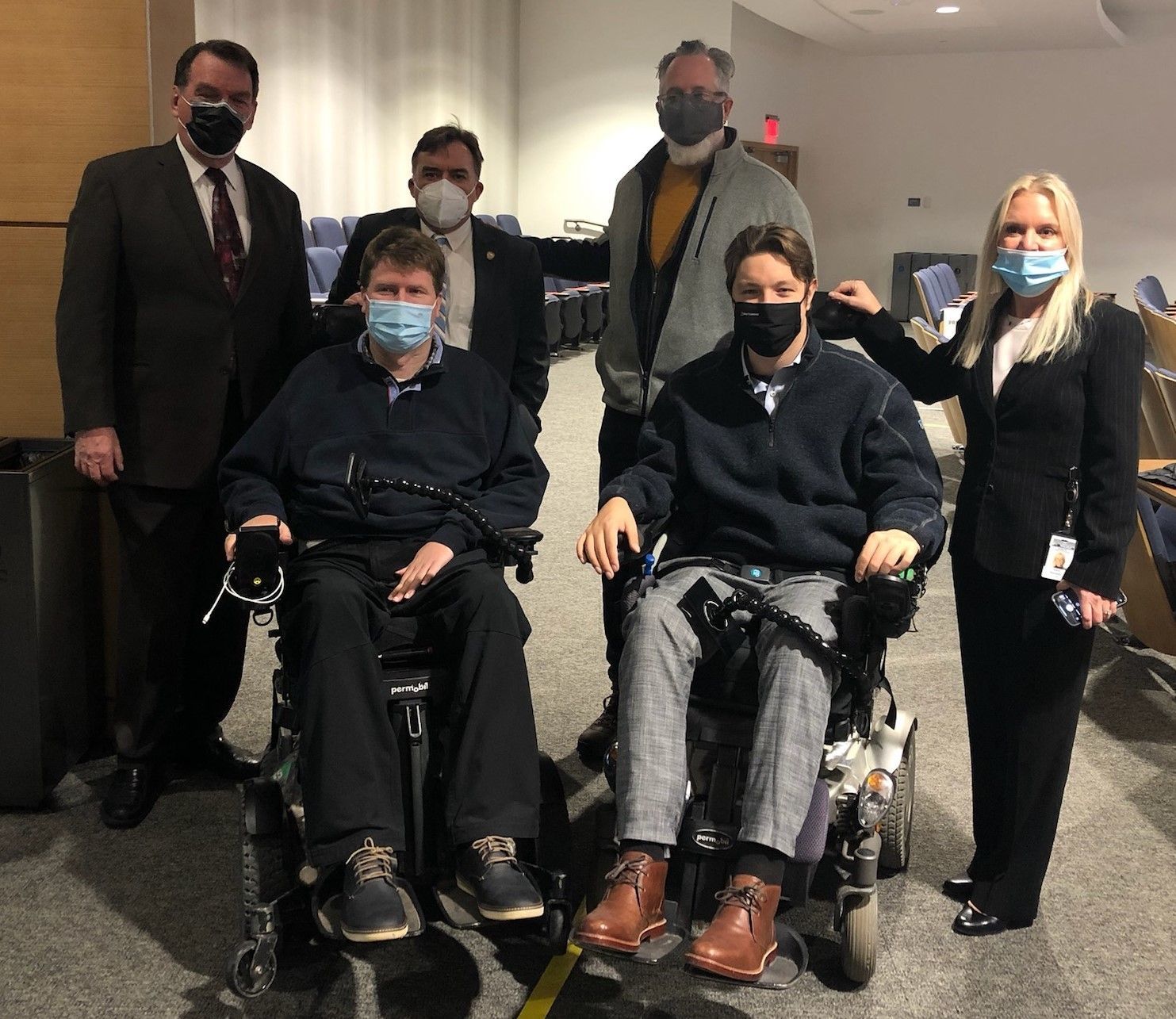 We at U2FP are continuing the important work to preserve funding for the Minnesota SCI/TBI Research Program.
This past Wednesday, I was part of a group of current and former Advisory Council members from the Minnesota SCI/TBI Research Grant Program who met with Dennis Olson, the Commissioner of Higher Education.
We were slated for a 30-minute phone call to plead our case for preserving our $6 million funding of the program. The conversation went so well, that Commissioner Olson canceled his subsequent meeting and spent just over an hour with us - twice as long as planned.
Our Advisory Council comprises 3 researchers and clinicians from Gillette Children's Hospital, Mayo Clinic and the University of Minnesota, along with 3 members of the SCI Community (individuals who are injured, or their family members). 
We all shared multiple stories to highlight the value and success of this program over the past 5 years. Specifically, we shared how importance of:
Keeping this program in the Office of Higher Education (OHE) 
Not moving it to Health and Human Services (HHS) where it would likely not survive the scarcity of resources in the face of overwhelming need
Not moving it to the Mayo Clinic or University system where it would lose its community oversight and influence
Maintain a competitive process to fund the best and most translatable projects
We are hopeful that the combination of a budget surplus here in Minnesota along with your calls, emails and broad support will find us back in the Governor's revised budget, which will be released next week.
I'm telling you all of this because we have to keep pressure on the Governor until then. So, please do two things:
Thank Commissioner Dennis Olson for listening to us  
Phone: (651) 259-3900
Email:

dennis.w.olson@state.mn.us


 
Use the talking points above to call or email Governor Walz
Phone: 800-657-3717
Email:

Contact Form
And when I say 'you' that means you wherever you are from or whomever you are. Please send a message or make a call. 
We're in the Home Stretch!
---
P.S. - If you appreciate the time-consuming work that U2FP is doing to preserve cutting-edge SCI funding, as well as expand it across the U.S. via our Cure Advocacy Network, consider making a donation or becoming a monthly donor. Thank you!