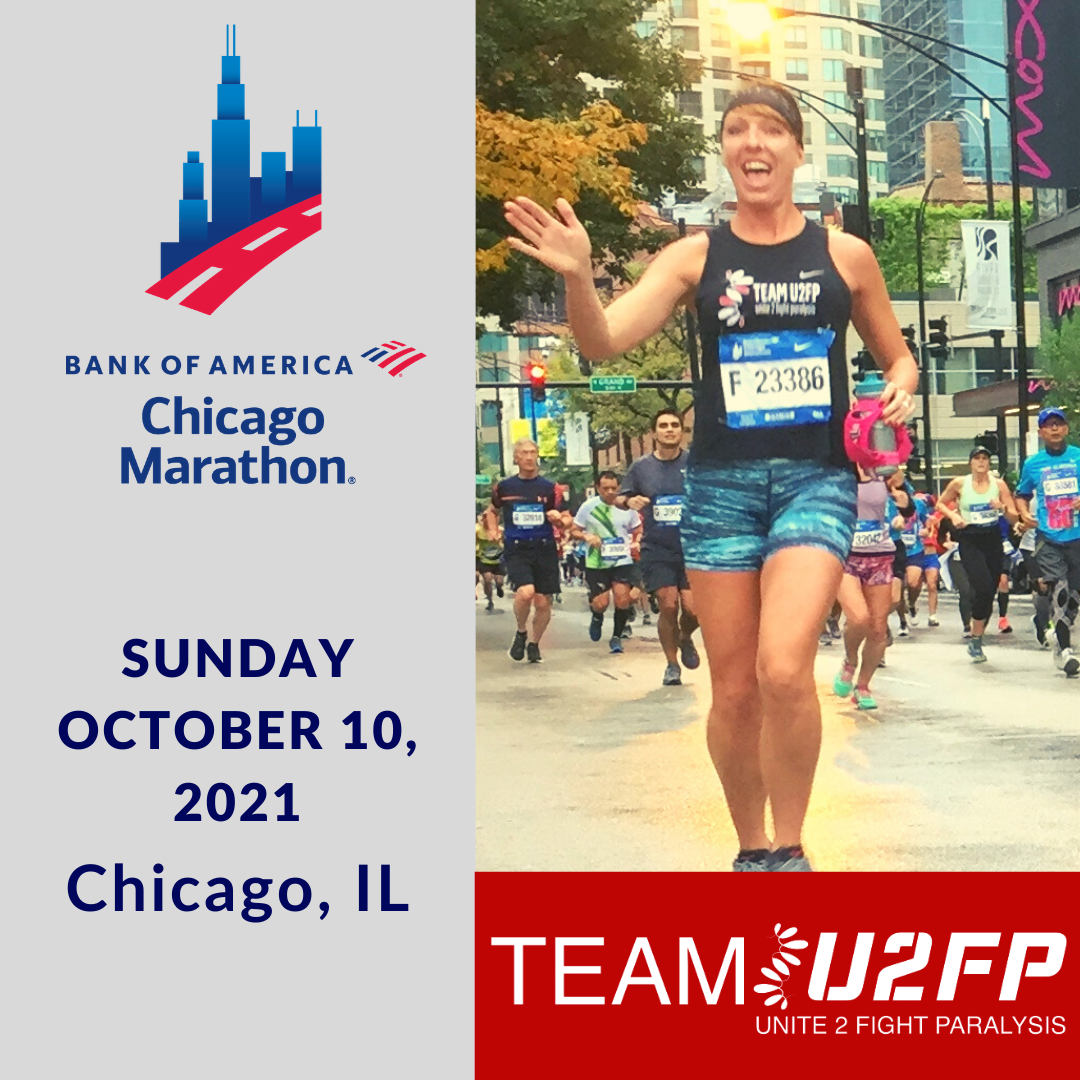 Did you know that the Chicago Marathon is one of the premier marathon events in the country? In fact, they've already filled their guaranteed entry slots as of the end of February.
But if you join Team U2FP, you'll be ensured a slot - even if it's your first time participating in a marathon event. Plus, you'll be helping U2FP advance curative interventions for the SCI Community! 
Additionally, we just got some good news that they've extended the registration deadline to April 23! 
Now's the time to sign up to run or wheel with Team U2FP in the Bank of America Chicago Marathon, scheduled for October 10, 2021.
Help U2FP continue to push forward the SCI-led movement for cures.
When you join Team U2FP, you'll ask your friends and family to donate to your race efforts, while also sharing your training progress.
You'll also receive:
A Personalized Fundraising Page
A Team U2FP Performance Shirt
A Fundraising Guide
Your Application Fee Reimbursed After the Race
Push yourself to the next level while supporting the SCI movement for cures.
Then share this opportunity to give back with your friends in the marathon community!
Questions? Email us at marathon@u2fp.org