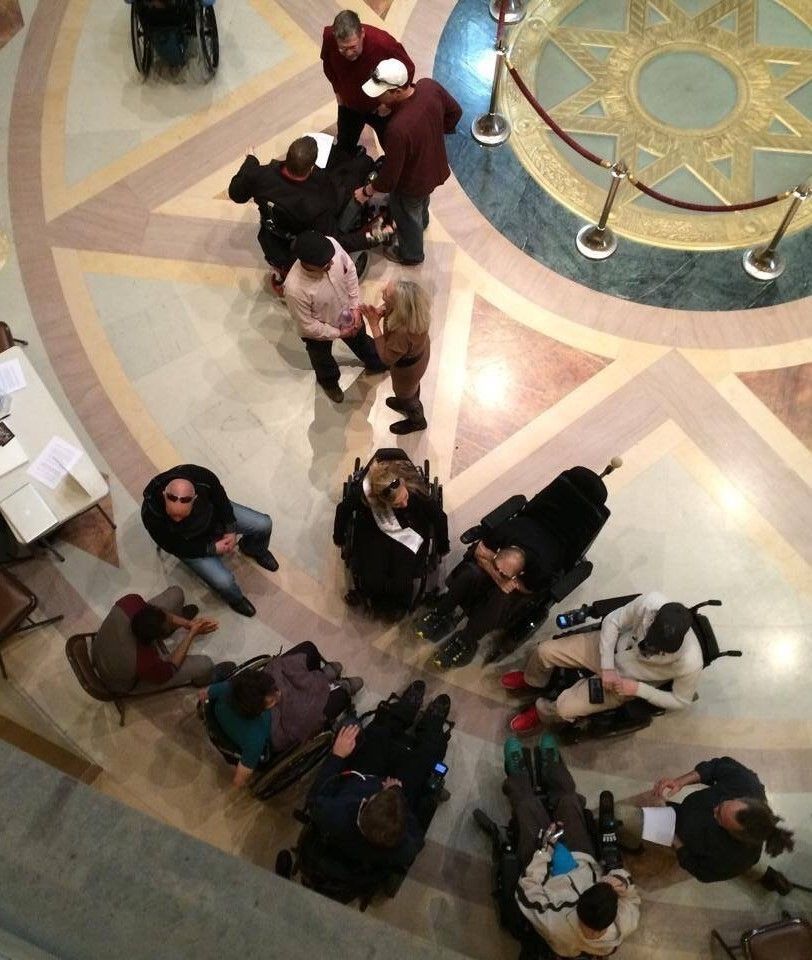 We told you some weeks back that Governor Walz planned to defund and thereby eliminate our SCI/TBI Research Grant Program in Minnesota. This was both surprising and disheartening. 
Sure, we knew 2020 was a tough year. And there might be some fallout from COVID and economic forecasts. And we might have to compromise on some cuts in the budget. We did not expect, however, the complete elimination of the program in the governor's proposed budget.
But we did what we in the SCI Community do so well every day: we adapted.
We quickly pivoted our focus and organized a response in partnership with so many of our supporters here in Minnesota, Get Up Stand Up 2 Cure Paralysis, The Spinal Cord Society, the Minnesota Chapter of the Paralyzed Veterans of America, the Minnesota Spinal Cord Injury Association, the Minnesota Brain Injury Alliance, and of course our research and clinical partners throughout the state. 
There has been a groundswell of support from within the state. AND we thank so many of you from around the world for answering our request to make calls, send emails and to Speak Up.
Here's the long awaited good news - we've been heard. 
Governor Walz has revised his original budget proposal and returned our program back to full funding.
He has also kept it in the Office of Higher Education, which means that the program will continue to function as follows:
Funding will remain competitive versus the usual block grants to institutions
Retains a low indirect cost requirement ceiling of 8%, so that the bulk of funds go to research costs
Focuses on research that provides functional improvement to those living with the injury, by giving preference to projects that seek to change the nature and course of the injury
Most importantly, 6 of the 14 member advisory board (that reviews, scores and selects research proposals) are people with a lived experience of SCI. 
Thanks so much for your help both here locally and wherever you are in the world. Over and over in our meetings with administration officials we were told the response from the SCI Community was loud and strong.  
We are powerful when we all speak up together.
---
PS - As mentioned, this fight to keep our research funding was an unexpected one. And we at U2FP pivoted, worked with our partners (including you!), and accomplished our goal. But this work takes precious staff time (email campaigns, internal and external strategy meetings, and relentless follow-up to keep the pressure on so that our SCI Community's voice is heard). This important work depends on your support. If you are able, please make a donation today. Thanks!