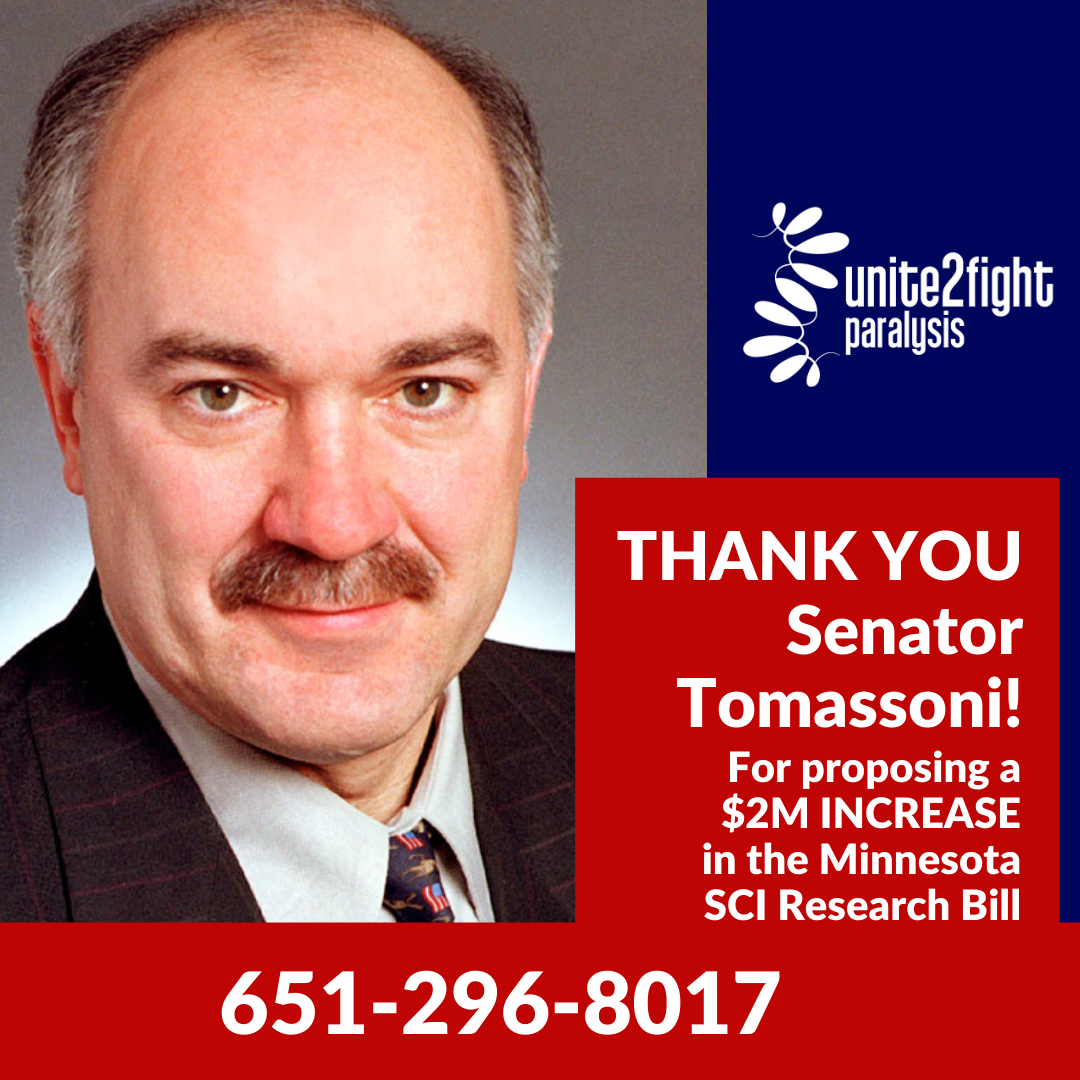 We have really great news coming out of the Minnesota legislature folks!
Earlier this week, the Democratic-led House Higher Education Finance Committee, and the Republican-led Senate Higher Education Finance Committee released their budgets for the upcoming biennium, and both budgets are keeping the Spinal Cord Injury and Traumatic Brain Injury Research Grant Program intact!

On top of that, our friend in the Senate, Chair of the Higher Ed Finance Committee, Sen. David Tomassoni, even included an extra $2 Million towards the program for the 2022 fiscal year. That brings the Senate budget proposal up to $8 million over the next two years, with the forecast returning to $6 million during the 2024-25 fiscal year biennium.
This extra $2 million, if approved by the House and Governor, has the potential of funding anywhere from four to over a dozen MORE research projects within the state that could treat hundreds of more subjects in just one year alone.

This happened because so many of you spoke up!
We are grateful for all the phone calls and emails you have made over the last few months in order to show these politicians how much support there really is behind this project. Without your voice, this funding would have been suspended.
In the spirit of continued engagement, please take a moment today to call or email your thanks to Sen. Tomassoni for proposing the $2 million dollars increase as well.