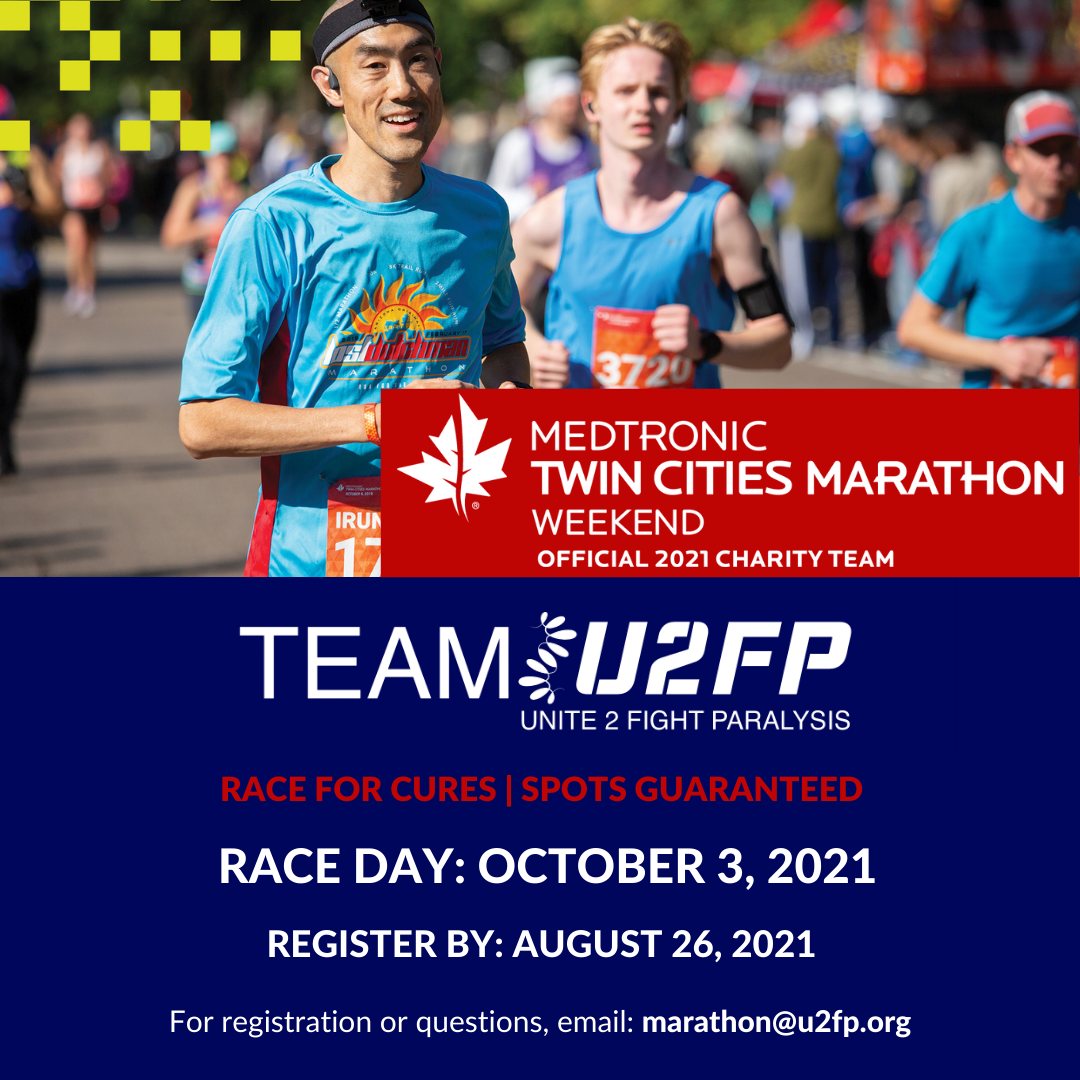 We're down to just a couple of spots left for our Twin Cities Marathon & 10-mile races. If you've been thinking of joining Team U2FP for these events, now's the time to sign up!
Help U2FP advance curative interventions for the SCI Community by competing in this year's Twin Cities Marathon or 10-mile races on Sunday, October 3rd! 
This is a great way to support our important work, improve your health, and connect with the SCI Community. You'll be raising awareness and funding for U2FP's work in the movement for cures.
BONUS: A generous donor is offering to donate money towards new registrants travel and/or lodging expenses. Just email us your intention to take advantage of this incentive (marathon@u2fp.org) and then register!
All the regular entries for this year's Twin Cities Marathon have already been taken. But when you sign up to run or wheel with Team U2FP, you'll be guaranteed a spot, regardless of your experience level. 

Click the sign up links above to email us your interest, and we'll respond with registration instructions and a special code.
Whether you live in the region or are looking to travel for this one of a kind event, consider joining Team U2FP.
In addition to guaranteed entry to the race, you'll also receive:
Your Application Fee Reimbursed After the Race
A Personalized Fundraising Page
A Team U2FP Performance Shirt
A Fundraising Guide
Push yourself to the next level while supporting the SCI community. 
Questions? Email us at marathon@u2fp.org