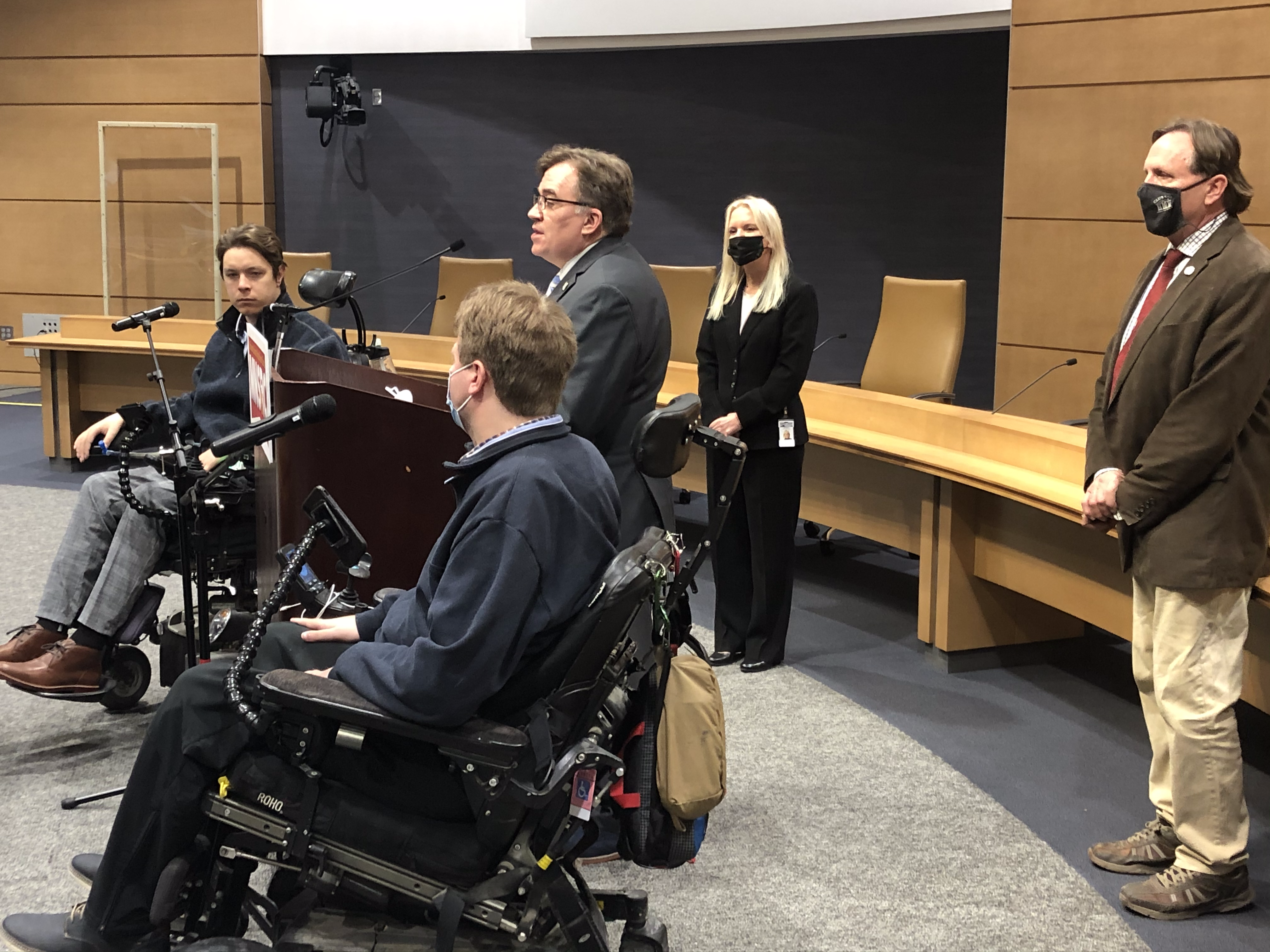 It's past time that we circled back to let you know that a little less than a month ago, Minnesota's Governor, Tim Walz, signed the portion of the budget that has restored our $6 million SCI/TBI Research Grant Program.
Salute!
At the beginning of this year, we were quite shocked when the proposed budget appeared without this important program listed. We reached out to those of you in our SCI, research and clinical communities, and you all responded. Thank you!
Special thanks to Senators Hoffman, Housley, Tomassoni and Abeler who stayed in our corner and were responsive to our concerns and supported the reinstatement of this legislative funding. 
Of course, we could not have done this without so many of you raising your voices, making phone calls and sending emails. It made the difference and restored this successful program. 
The Minnesota SCI/TBI Research Grant Program funding ensures that:
we continue to build meaningful relationships between those who research the injury and those who live with it
we invest in the most promising research as chosen by an Advisory board that includes both the SCI and research communities
continually remind policymakers how costly this injury is (the estimated public costs of care for Minnesotans with an SCI are about $340 million) relative to the small investment for curative treatments
So, while we take a pause to celebrate this victory, let me remind you: your calls and messages matter. They work. 
I want to emphasize the effectiveness of your voice because we'll need you again in Wisconsin, where things are looking promising (more on that soon). Our advocates there have been meeting non-stop, strategizing and raising their voices.
Please spread the word and keep bringing attention to the cause for cures with us, so we can keep this momentum going.
---
PS - The fight to keep our research funding in Minnesota was an unexpected one. This work is labor-intensive (email campaigns, internal and external strategy meetings, and ongoing follow-up with legislators and advocates) This important work depends on your support. If you are able, please make a donation today. Thanks!