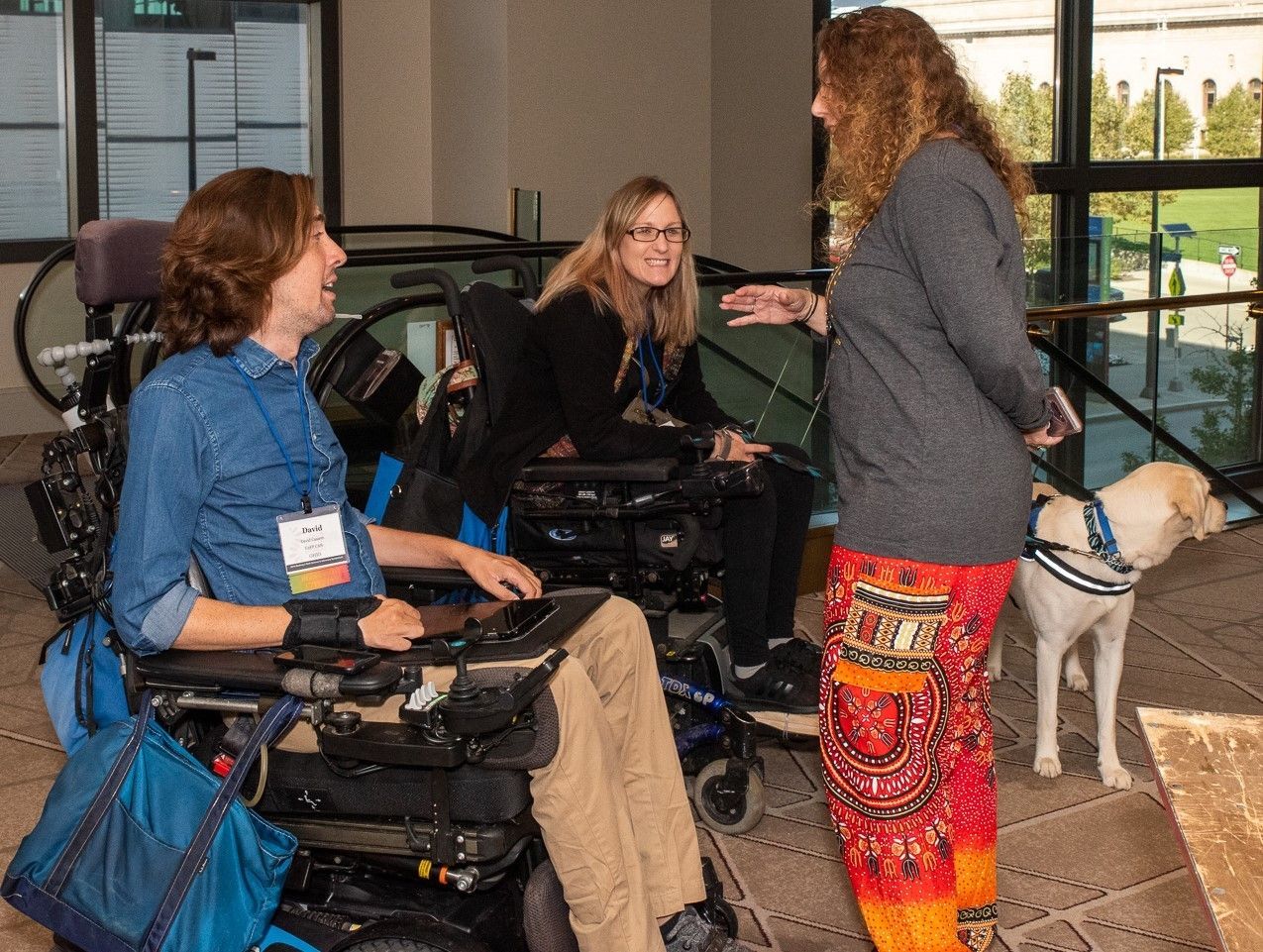 Only 2 weeks left until our 16th Annual Science & Advocacy Symposium (Virtual) begins - register now to reserve your spot!
This year, you'll get a chance to meet other SCI advocates during our Advocate Spotlight series (check out our agenda here). It's a great opportunity to learn what's happening in the advocacy world and how you can get involved.
David Caseras and Allie Leatherman (pictured above) are part of U2FP's Cure Advocacy Network initiative that designed and passed a $3M SCI Research funding bill in Ohio. And they both sit on the advisory board there that selects which research grants get funded.
JUMP INTO THE MIX:
Voice YOUR priorities for what cure ought to mean
Find ways to help — like being a consultant in an SCI lab
Converse with scientists, funders, biotechs & advocates
Take advantage of deep discounts for SCI Community & Students
 
GET UP TO SPEED ON:
SCI regeneration advances from leading scientists
Research takes on sexual function recovery
Rehab, exercise and nutrition for the long haul
Spinal stimulation all-stars: what's coming and why
 
GET 75% OFF REGISTRATION Fees
Individuals with Paralysis & their Family members
Students 
Personal Care Assistants (PCA)

Want to get an in-depth preview of our presenters and topics? Check out Sam Maddox's explanatory primer in New Mobility magazine: Navigating U2FP's Science and Advocacy Symposium – 2021
Online Registration closes on Tuesday, October 18th, so get your tickets now.
Join us!