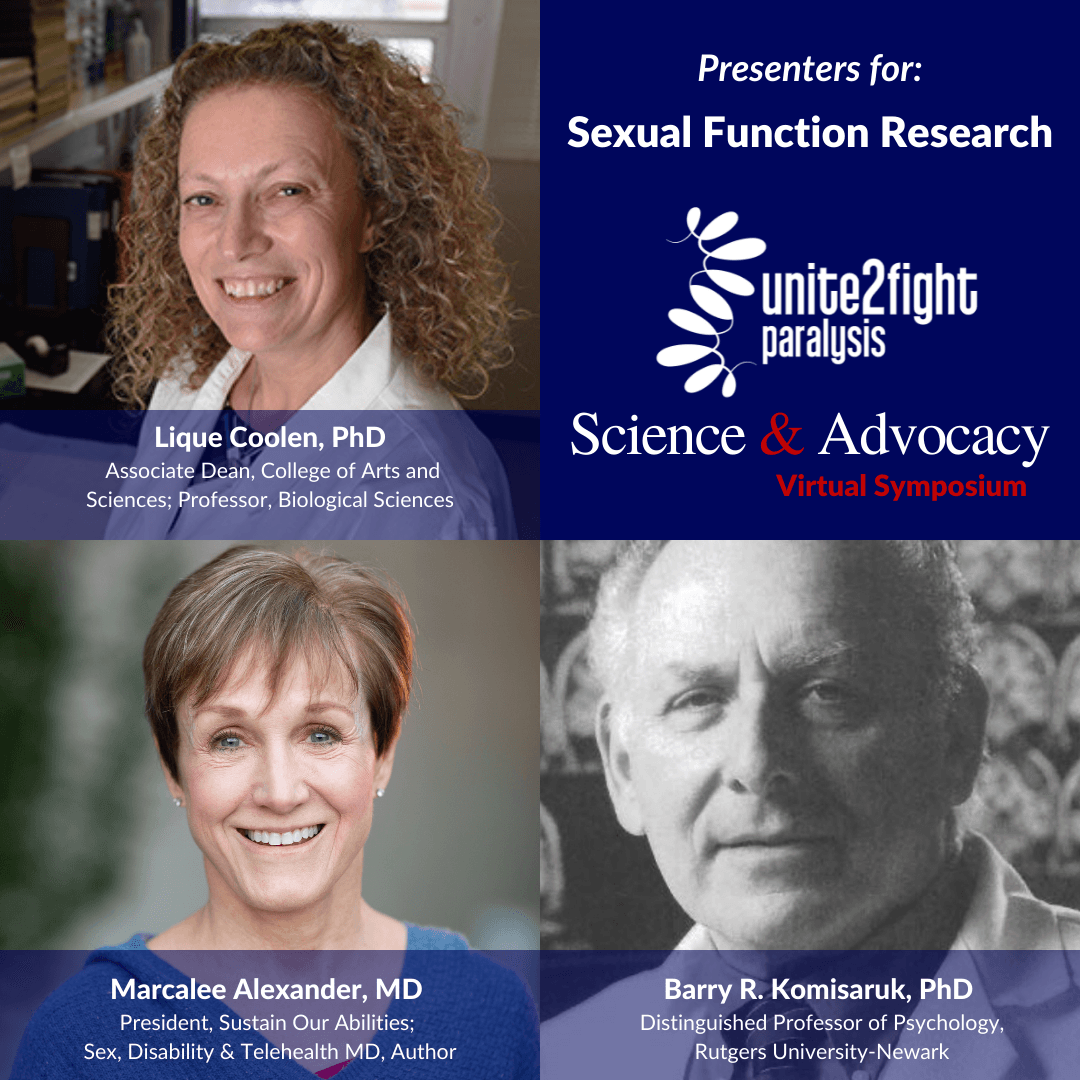 Today is the last day to register for U2FP's 16th Annual Science & Advocacy Symposium. Online Registration closes tonight, October 19th.
This year, U2FP is devoting a whole session to the exploration of a more specific area of SCI research: the neurobiology of sexual function. Not baby-making. Pleasure.
We'll have presentations by Lique Coolen, Barry Komisaruk & Marcalee Alexander who will present their SCI-focused work that involves ejaculation, orgasm and sexual sustainability. You won't want to miss it.
Plus, hear the leading scientists in SCI recovery present their latest findings on:
Spinal stimulation strategies
Rehab, exercise and nutrition
SCI regeneration advances
 
Join the conversation with our virtual features:
Question & Answer panels with all presenters
Live group chat with all attendees in our Networking Room
Peer-to-Peer chat with select attendees
Zoom Discussion Rooms each day
Plus, live chat and video conferencing with select sponsors

Remember: Students & SCI Community (Individuals & Family) get 75% off registrations fees. Find the details on our registration page here.
Don't miss out on this great opportunity to make your voice heard in the movement for cures.
Read Sam Maddox's in-depth feature for more details on our presenters and topics in New Mobility magazine. Or peruse our agenda or speaker line-up.