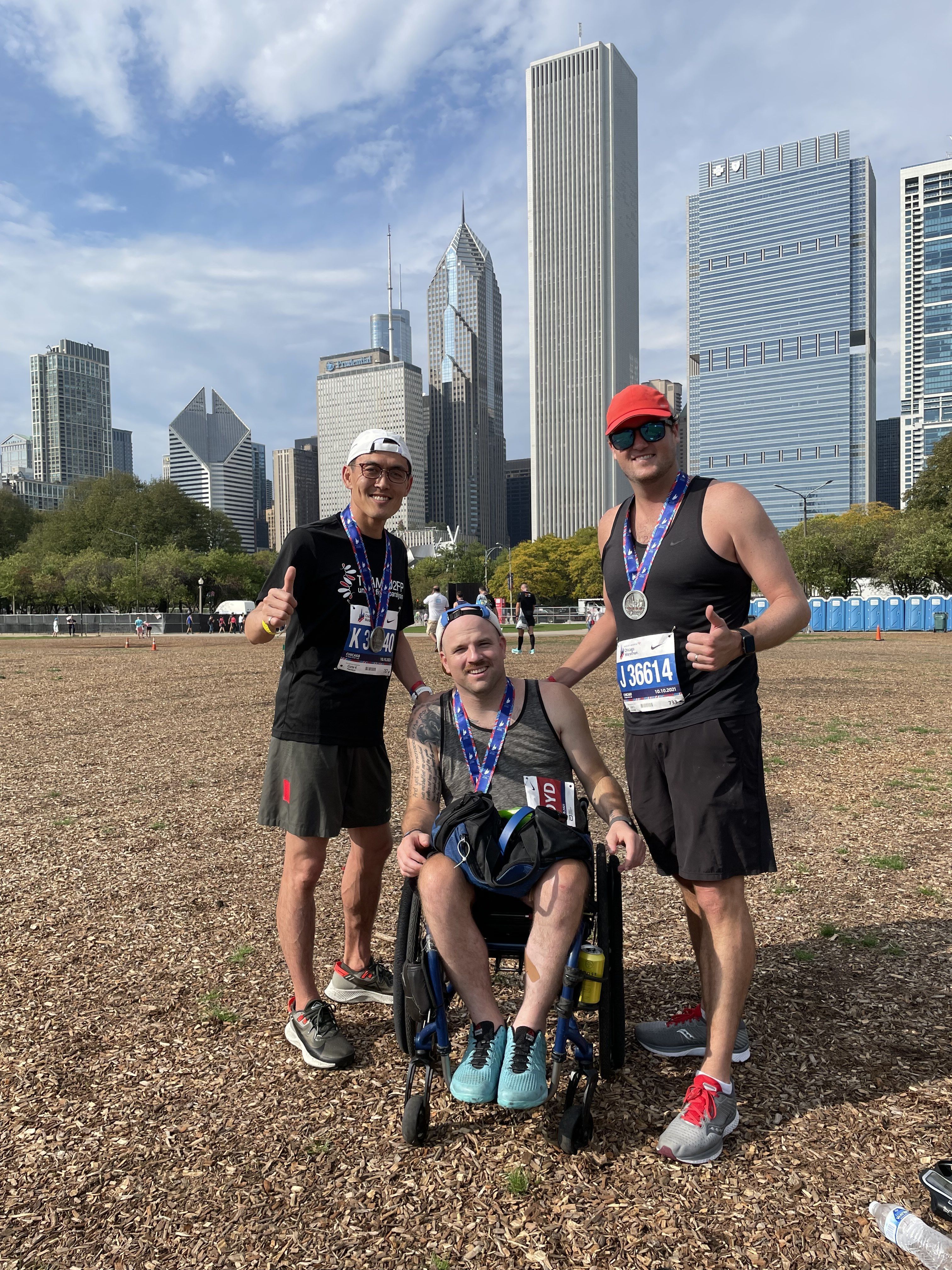 (2021 Team U2FP Chicago Marathon racers, from left: Kenichiro Kuninobu, Thomas Cloyd, Mike Drimel)
We've already filled almost a 1/3rd of our roster of Team U2FP participants for the Bank of America Chicago Marathon 2022!
Don't wait - sign up for Team U2FP and get a guaranteed entry to one of the premier marathons in the country.
 
JOIN TEAM U2FP for the BANK OF AMERICA CHICAGO MARATHON

Plus, you'll be fundraising for U2FP's work in the movement for spinal cord injury cures. 
As a member of Team U2FP, you'll train for your race while also spreading the word about our organization to your friends and family. 
You'll also have the opportunity to join virtual happy hours with all of our racers. Get to know your team members from across the country, share your story and fundraising tips, and learn about the important work U2FP is doing to accelerate curative therapies. Last year, our racers raised over $50,000!
All Team U2FP Participants Receive:
A Personalized Fundraising Page
A Team U2FP Performance Shirt
A Fundraising Guide
Application Fee Reimbursed After the Race
Support Along the Way
These entries are going quickly - sign up now!
 
JOIN TEAM U2FP for the BANK OF AMERICA CHICAGO MARATHON

Questions? Email us at marathon@u2fp.org
Not interested in racing yourself? Share our info with a friend! We'd love to bring new folks into our community - whether they already have a connection to SCI or not.