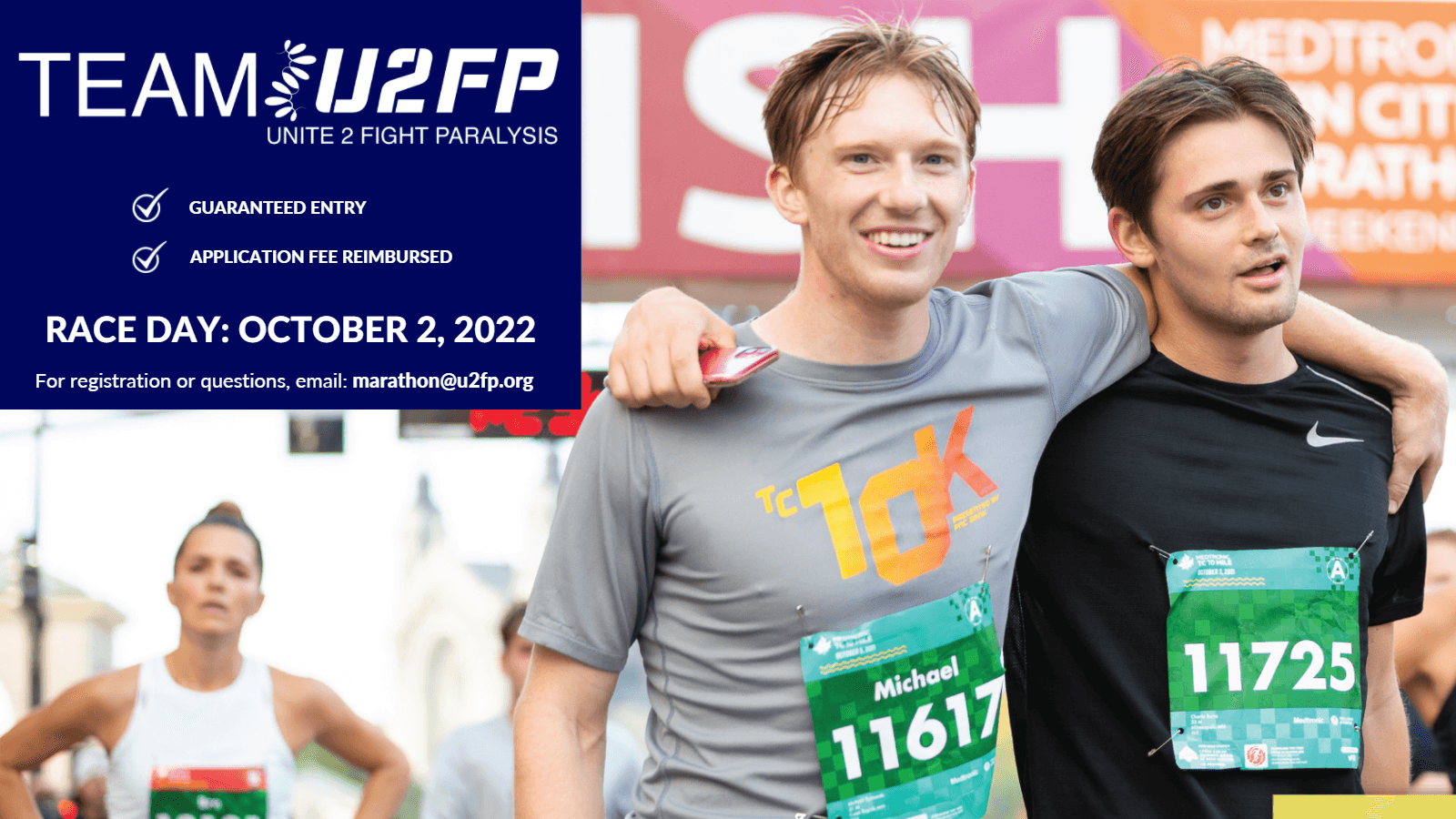 Registration for the Medtronic Twin Cities in Motion Marathon & 10-mile races is currently open, and we are looking for more runners and wheelers to join Team U2FP for this exciting event!
Sign up to run in either the Marathon or 10-Mile race and help U2FP advance curative interventions for the SCI Community. You'll be guaranteed a spot, regardless of your experience level! 
This year's events are scheduled for Sunday, October 2, 2022, in Minneapolis, Minnesota. Whether you live in the region or are looking to travel for this one of a kind event, consider joining Team U2FP.
Click the links below to email us your interest, and we'll respond with registration instructions and a special code.
Sign up now and get an early start on your training. As you share your training progress, you'll also help bring awareness and support to the SCI movement for cures. From your personalized fundraising page, you'll be able to ask friends and family to donate to your race efforts.
In addition to guaranteed entry to the race, you'll also receive:
Your Application Fee Reimbursed After the Race
A Personalized Fundraising Page
A Team U2FP Performance Shirt
A Fundraising Guide
Push yourself to the next level while supporting the SCI community. 
Questions? Email us at marathon@u2fp.org