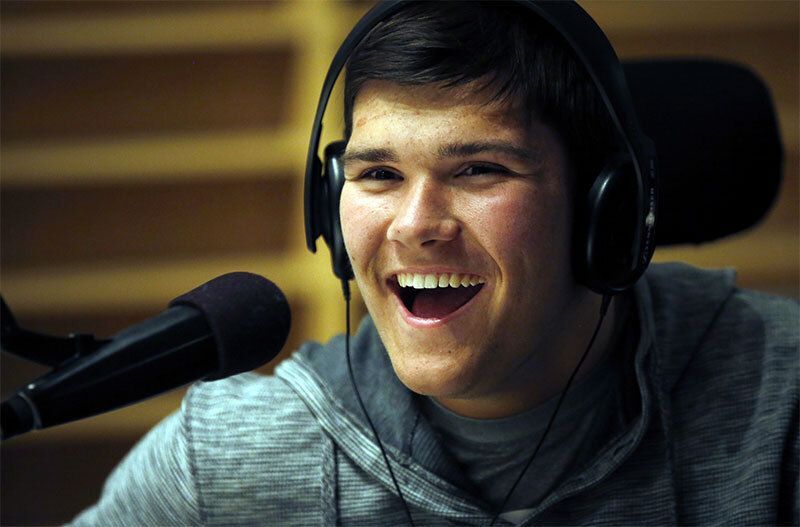 Image credit: Jack Jablonski Foundation
Jack Jablonski, namesake of the Jack Jablonski Foundation, will be giving a few remarks ahead of the Spinal Stimulation session at our 17th Annual Science and Advocacy Symposium, September 23 and 24 in Salt Lake City, Utah (register here). The Foundation is sponsoring the session featuring Reggie Edgerton, Susie Harkema and David Darrow. 
Jack was injured in 2011 during a high school hockey game in Minnesota. The hockey community both locally and nationally responded and recognition for Jack and spinal cord injury led to the formation of the Foundation, formerly named the Bel13ve in Miracles Foundation using Jack's #13 hockey jersey.
They have grown over the years and have been consistently focused on accelerating the translation of spinal cord stimulation (SCS) to clinical readiness. The Foundation has supported work at Louisville, The Mayo Clinic and are currently committed to funding Reggie Edgerton's work at UCLA and his company, SpineX, in the application of transcutaneous stimulation for upper extremity function in chronic injury. 
The Foundation will be hosting its annual Gala in partnership with the MN Wild in October. 
We are proud to have the Jack Jablonski Foundation as a sponsor for this year's symposium, as well as their support of the conversation about advances in SCS research and strategies to translate it to clinical practice. We share their commitment to accelerating the translation of research that will 'benefit everyone living with paralysis from a spinal cord injury'.
Join us!
PS - This year we're publishing all of our speakers' abstracts and bios on our website, ahead of the conference. You can check them out by heading to our Speaker or Agenda pages and then clicking on a presenter's name or the title of their presentation.