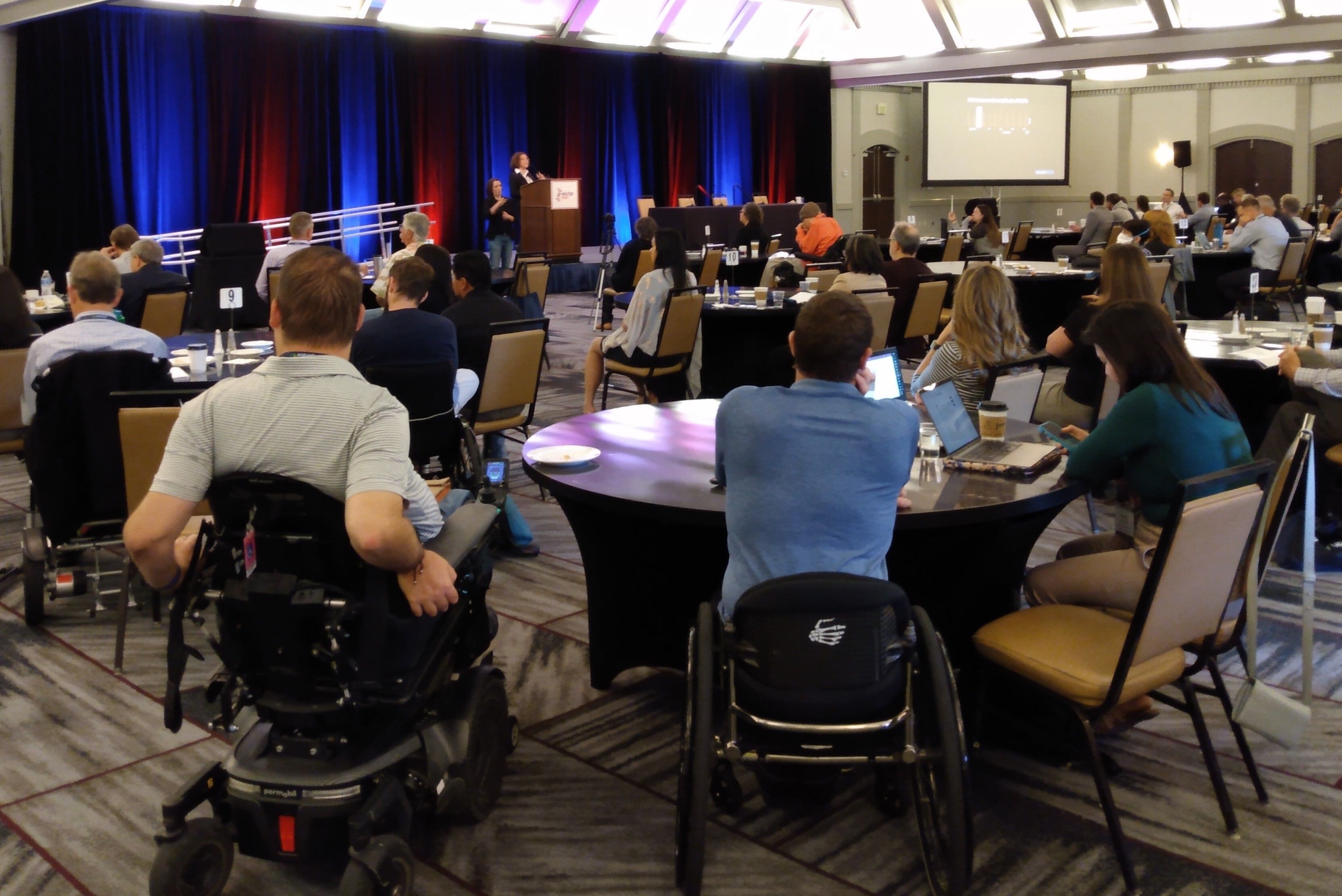 Attendees listening to Monica Perez, PT, PhD give her talk, "A Novel Approach to Target Functional Restoration after Spinal Cord Injury"
U2FP's 17th Annual Science & Advocacy Symposium is into its second day here in Salt Lake City, Utah. The feedback from day 1 has been overwhelmingly positive - with attendees appreciating the wide range of scientific and advocacy presentations and interactions.
There's still time for you to join us via our livestream. You'll be able to watch almost all the presentations and even participate live in the question and answer sessions. Plus, you'll get early access to our recordings once the conference has ended.
We should note that due to legal and logistical limitations, our special screening of Kelsey Peterson's film, Move Me will not be part of the livestream experience, nor will our interactive Advocacy and Translational Workgroup sessions. 
Livestream attendee registration is just $50, while individuals with an SCI, an SCI family member, students or PCAs will pay just $25 after verifying their eligibility. More details can be found on our registration page.
We are proud to offer a livestream option for those who can't join us in person. It's one more way that U2FP is working to include as many voices as possible in the movement for curative therapies.