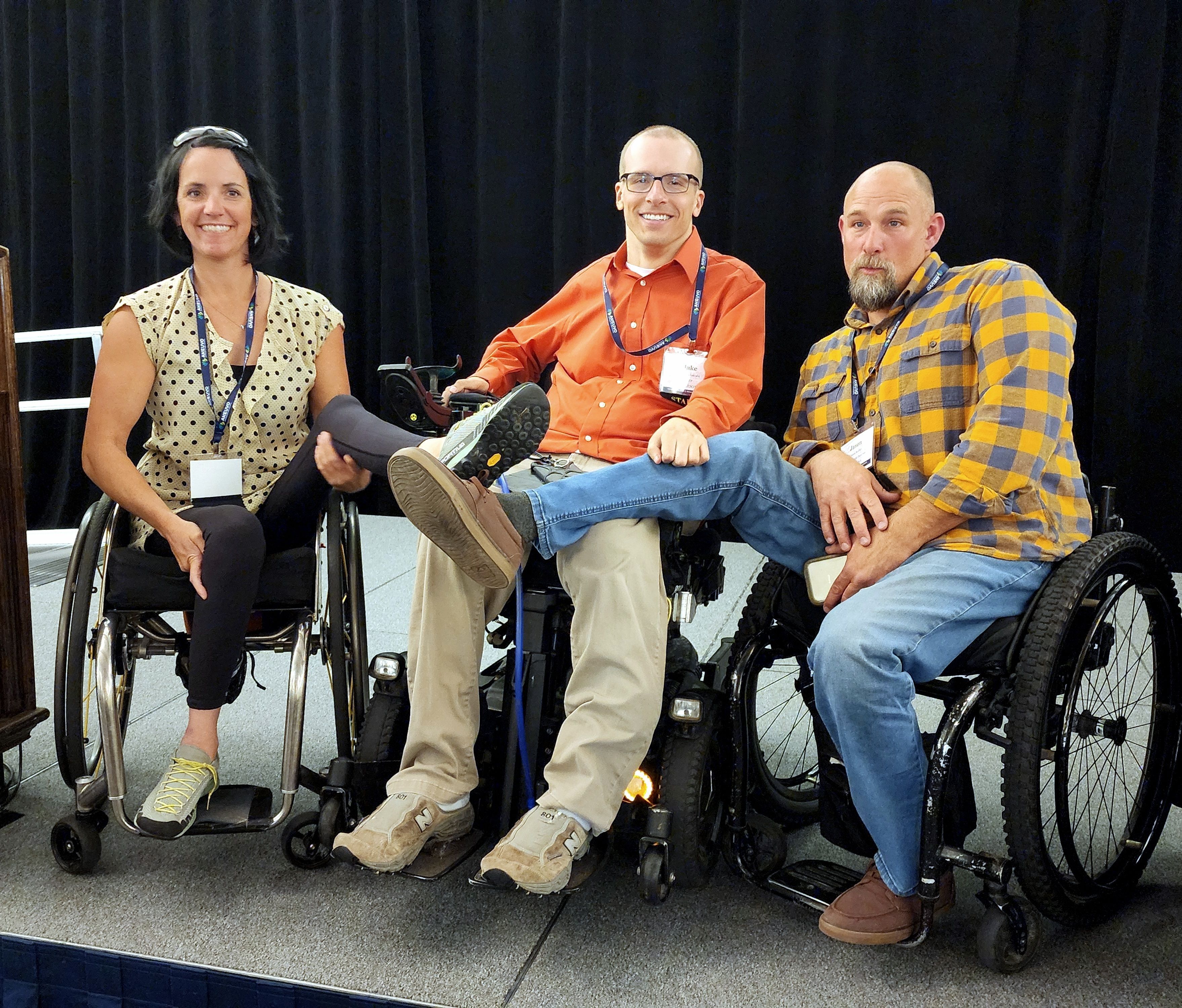 Above - Kicking back for a moment at U2FP's Annual Symposium in Salt Lake City, Utah. From left: Quinn Brett (U2FP Board Member); Jake Beckstrom (U2FP CAN Manager); Jason Stoffer (U2FP CAN Manager/CureCast host)
Today is #GivingTuesday. Thank you for opening this message amidst all the other non-profit solicitations crowding your inbox today. I know my inbox is overflowing :)
I hope you'll consider making a year-end donation or becoming a monthly donor to U2FP today. Take a look at some of the things our grassroots movement has accomplished this past year, thanks to your support:
Lab Rats

launches placing 14 SCI individuals as consultants into 7 SCI Research labs. Five of our consultants were just published in the journal

Frontiers in Cellular Neuroscience

(07 September 2022).

Chronic Pig Study gets the greenlight

after 1.5 years of U2FP facilitating collaboration and fundraising of this potentially groundbreaking combination therapy. 
U2FP's Cure Advocacy Network is now responsible for over $25M in state legislative funding, which has resulted in meaningful interventions to restore function in over 75 persons with a spinal cord injury.
U2FP's Annual Symposium hosted 234 people at this year's hybrid meeting in Salt Lake City, along with many more who joined us for our Adaptive Sports & Recreation Expo.
This is difficult work. But it is satisfying and, sometimes, joyful too. I am so fortunate to have a board and staff that has created a warm community around our shared purpose of finding cures for paralysis.
You are part of this community. You endure the unseen difficulties of living with this injury. Or you work long hours in a lab, or at a foundation or biotech startup, trying to understand and alleviate the suffering of those who live with an SCI. Many of you inhabit more than one of these roles. And every time we collaborate, we get closer to functional recovery. U2FP knows we can't do this alone. We need everyone's voice in equal measure. That's why we need you.
Again, consider donating to our work. You can also share this message with your friends and family, or post about our work on social media.
Help us spread the word and make more progress towards finding cures for paralysis.