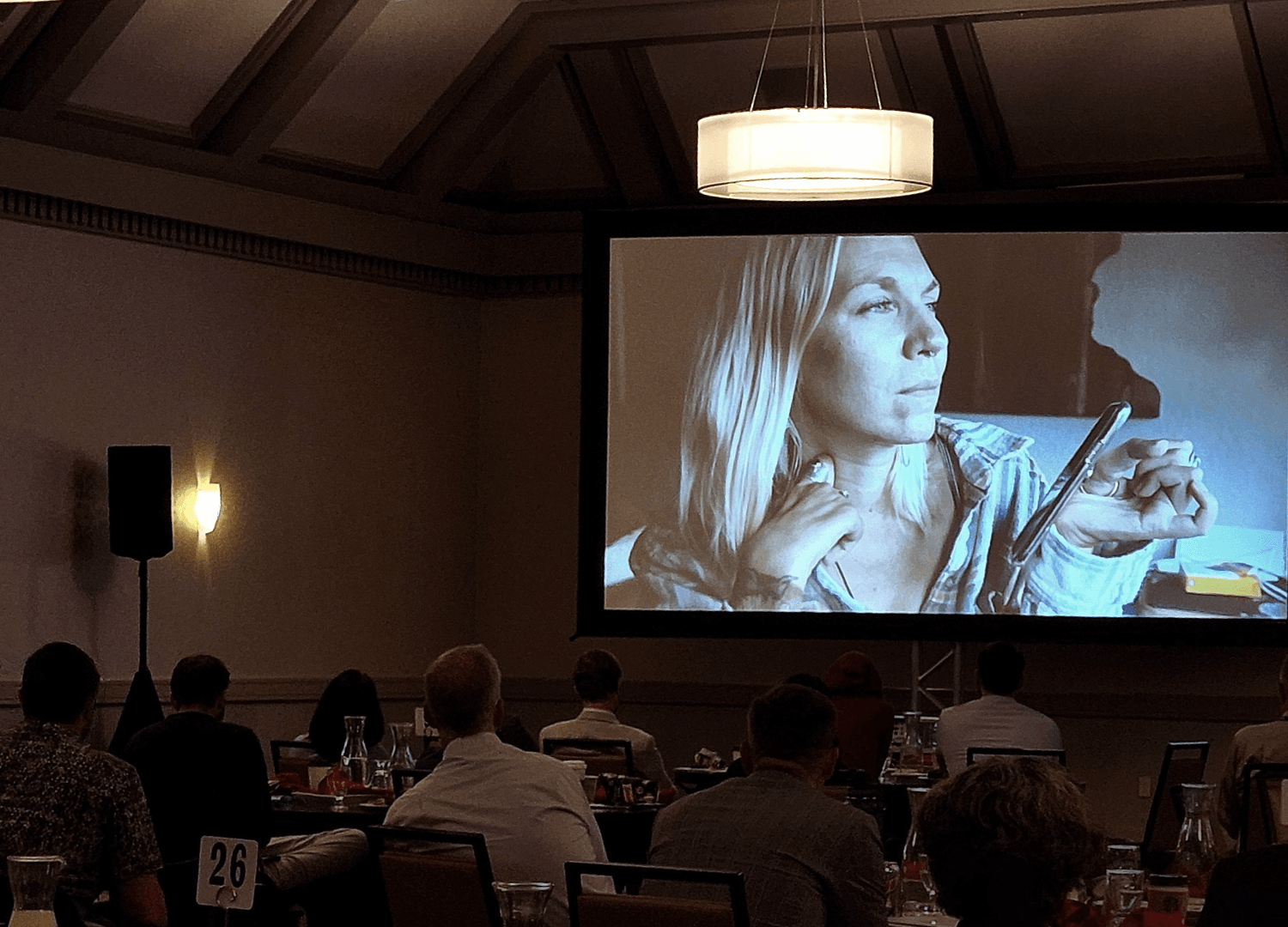 Note: some of you may have received a version of this letter in the mail last week.
U2FP is extremely proud of Kelsey Peterson's beautiful documentary, Move Me, which hit the film festival circuit this spring and is now airing on PBS nationwide! The film exposes the emotional and physical challenges Kelsey faces in the wake of her spinal cord injury. It concludes with, among other things, Kelsey trying to decide whether to get an epidural stimulator implanted, a therapy which is currently helping restore function in other individuals with SCI.
Here's a crazy fact about that stimulator decision - it wouldn't exist without Kelsey or U2FP. Years before her film journey began, she helped create this treatment option for herself. Back in 2015, Kelsey joined me and a cohort of SCI activists who crafted and passed legislation to fund SCI Research here in Minnesota. (That bill launched U2FP's Cure Advocacy Network, which has since passed similar bills in three other states, adding over $25M to SCI research funding so far.)
One of the first proposals we approved in Minnesota (all our legislation requires that SCI individuals, not just scientists, choose what gets funded) was the EStand trial. That trial has recently led to the clinical implantation of epidural stimulators, the same decision that Kelsey weighs as the film ends.
We know that the work isn't done, though. Epidural stimulation is likely just one piece in a broader strategy of combinatorial therapies that will need to include biological and/or pharmacological interventions (e.g. stem cells, etc.). That's why we work to facilitate a holistic ecosystem of SCI individuals, clinicians, scientists and investors who are collaborating in new ways with one another, leading to exciting possibilities, and better, faster outcomes. Here are just a few examples of this sort of work from the past year:
2022 Highlights
Lab Rats

launches placing 14 SCI individuals as consultants into 7 SCI Research labs. Five of our consultants were just published in the journal Frontiers in Cellular Neuroscience (07 September 2022).

Chronic Pig Study gets the greenlight after 1.5 years of U2FP facilitating collaboration and fundraising of this potentially groundbreaking combination therapy.

U2FP's Cure Advocacy Network is now responsible for over $25M in state legislative funding, which has resulted in meaningful interventions to restore function in over 75 persons with a spinal cord injury.

U2FP's Annual Symposium hosted 234 people at this year's hybrid meeting in Salt Lake City, along with many more who joined us for our Adaptive Sports & Recreation Expo.

As you can see, we're making progress, but there's still much more to do. And we can't do it alone. We need you. Join U2FP in our shared work of expediting cures by:
Telling your friends, family & colleagues about our work.

Join us!

PS - Make your year-end gift or become a monthly donor by going to www.u2fp.org/2022gift.