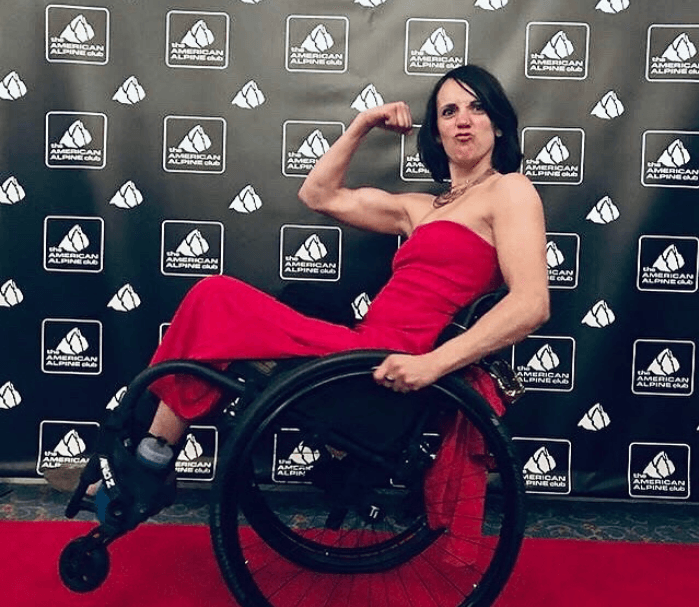 Above: U2FP Board Member Quinn Brett on the red carpet at the American Alpine Club in December 2021.

In 2017, I suffered a spinal cord injury and entered a new world. Connecting with Unite 2 Fight Paralysis has had a positive impact on my new life. U2FP's work educating and creating awareness about all aspects of spinal cord injury, not just the loss of leg or hand movement, resonated with me. This injury is so nuanced from person to person, but is also vastly misunderstood and misrepresented in our culture.
Unite 2 Fight Paralysis has had a direct and positive impact on my recovery. From listening to the CureCast Podcast and learning more about the science and progress of spinal cord injury research, to attending their Annual Symposium and connecting directly to researchers and others in the SCI community. I have even joined their Cure Advocacy Network, which has successfully secured over $25M
Unite to Fight Paralysis vision and mission is clear. They are creating a shift in how society perceives people with a disability and how our own SCI community can thrive, educate and advocate as louder voices for this change. There is some fantastic research coming down the pipelines that would vastly improve my quality of life - both now and in the long game. U2FP's work and collaboration with researchers are making these efforts tangible, and growing the possibility of new breakthroughs.

Join me in making a year-end donation today.