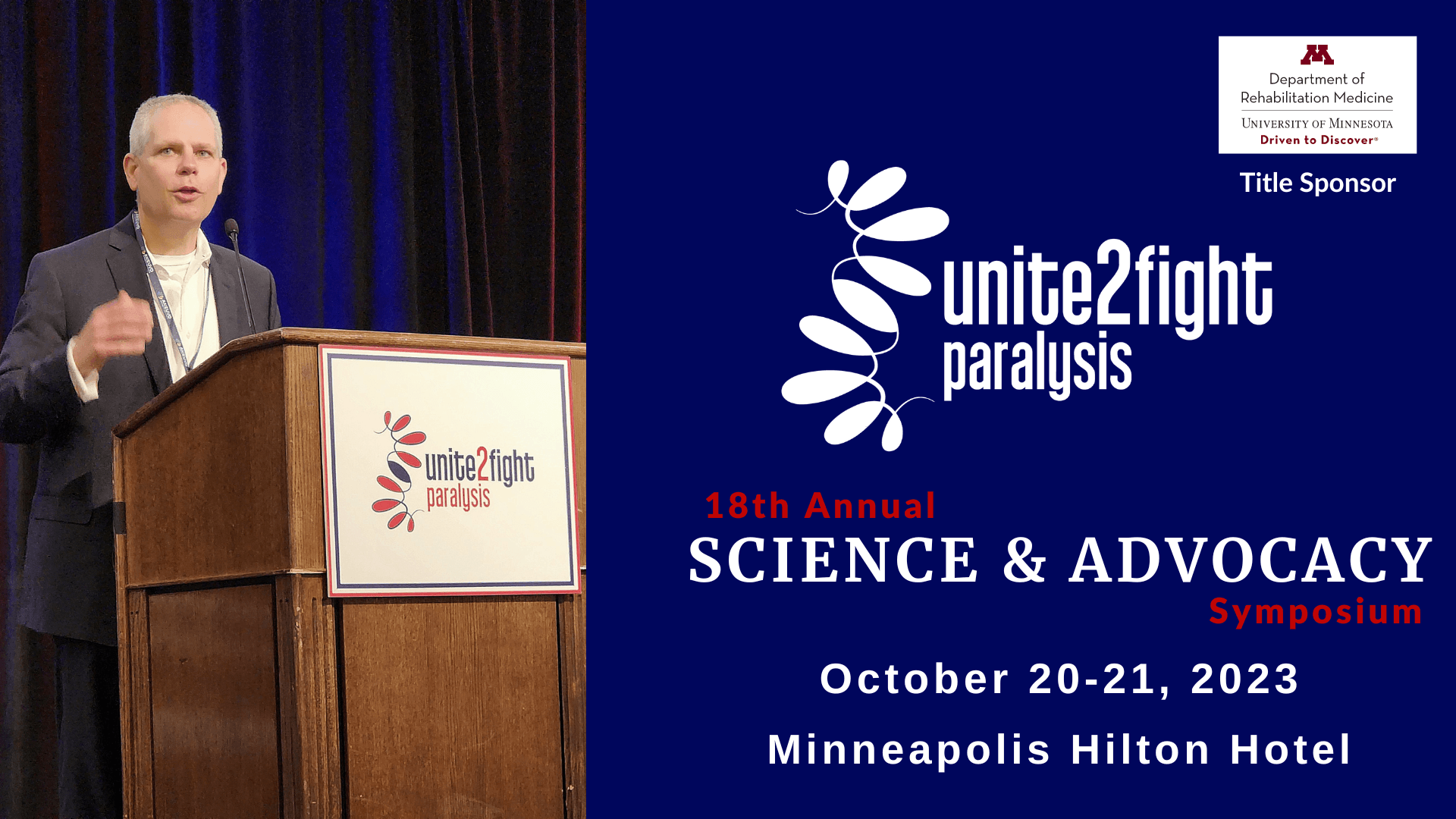 Above: Paul Corson, Deputy Director & Senior Director of Innovation at the PIVOT Center at the University of Utah presents last year at U2FP's Symposium in Salt Lake City. Watch his presentation: Innovation Management - Maximizing the Commercial Impact of University Inventiveness
This is just a quick note to remind you that registration for this year's 18th Annual Science & Advocacy Symposium opens tomorrow, Friday, June 2nd!
Discounts
Don't wait, register tomorrow and take advantage of the following incentives:
Save 30% with our Early Bird pricing.
Students and the SCI Community (injured or family members) save an additional 50% off.
Personal Care Assistants attend for free (limit 1)
Travel Grants
Our travel grant applications will also open tomorrow. Travel grants allow individuals from the SCI Community to have some or all of their travel expenses covered. This is one more way U2FP goes the extra mile to include as many individuals as possible at this important event. (Special thanks to the Craig H. Neilsen Foundation & Global Technologies for helping to underwrite this program).
More Details
Sponsors
Special thanks to this year's title sponsor, The University of Minnesota Department of Rehabilitation Medicine. We'd also like to thank our Networking Sponsor, Aneuvo, who you'll also be seeing and hearing from at this year's symposium. Consider joining our growing list of sponsors:
Click here to sponsor the symposium!
Set a reminder for yourself to register for U2FP's Annual Symposium this Friday, June 2nd. We need everyone, from every part of the SCI Community, to help make this one of our best conferences yet!