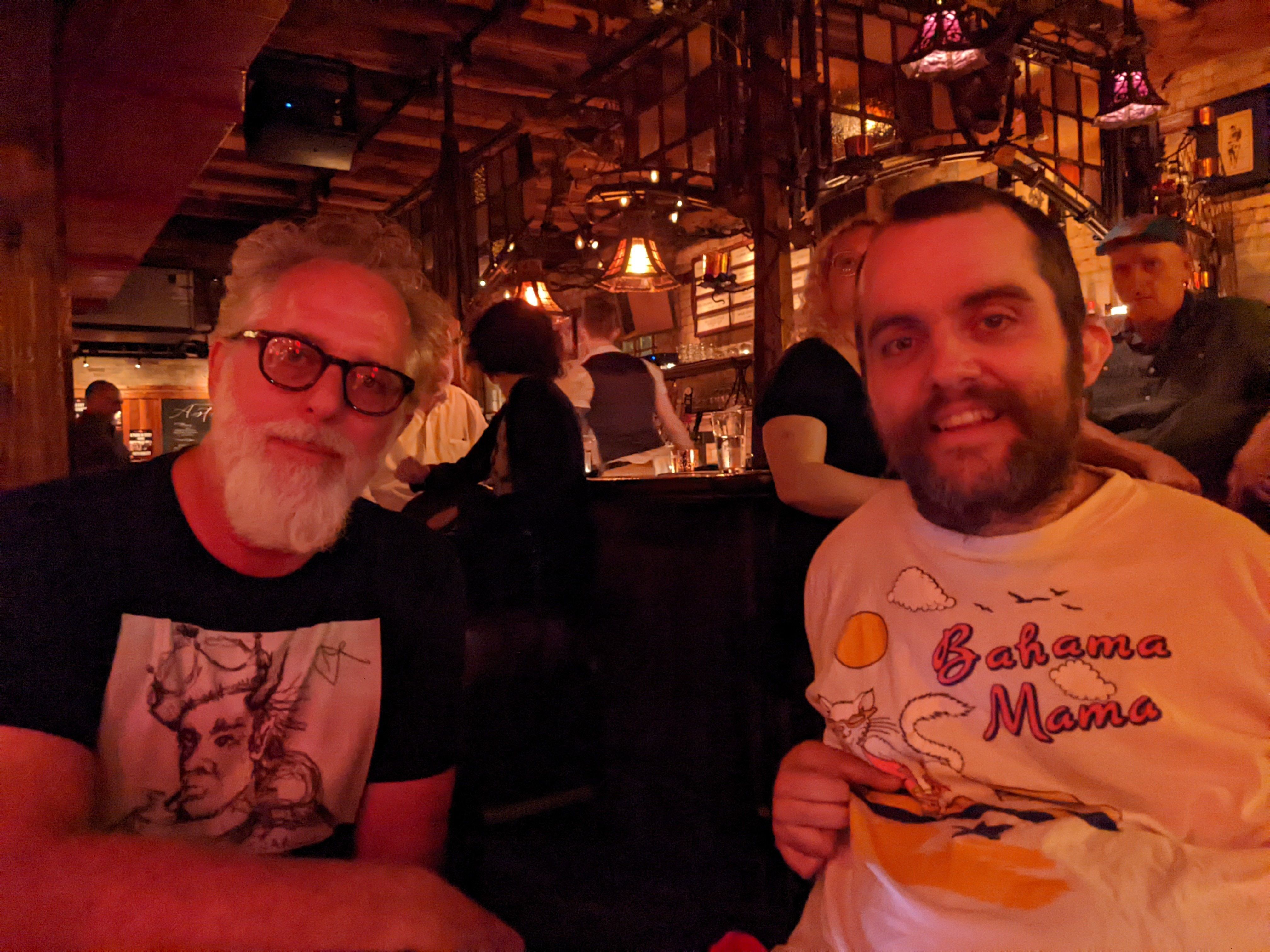 Above: Matthew Rodreick with his son Gabriel before a show this past August.
Note: Some of you received a version of this message from us in the mail recently.

A couple of weeks ago my son, Gabriel and I were out to dinner catching up. He had just come off a set of successful musical performances here in the Twin Cities as Freaque, his stage moniker. I asked him - proud father that I am - how he felt about the shows, along with a recent audio segment that was just featured on the BBC.
To my surprise, he sighed and said that he's begun to grieve the loss of his musical and creative aspirations.
I was puzzled. Perhaps he's frustrated by not selling out all his shows, I thought; or maybe he's not getting the attention he believes he deserves. Instead, he shared the following: "My mind is moving so much faster than my body. And my body can't keep up. It's taking its toll; it's breaking down. If it weren't for my SCI, I would be on the road and gone."
Hearing this broke my heart. At 31 years old, Gabriel has created an extraordinary body of work. His music is a soul-filled excavation of trauma, paralysis, and identity, which he's universalized into a revolutionary message of transformation. I have learned so much from his art. So I was devastated to hear him voicing this fear that he cannot keep doing what he believes he is meant to do. Something that brings him joy and purpose. All because paralysis is relentless.
I know my son is not the exception, but the rule. This injury robs us and our loved ones of their time, their dreams, and their potential contributions to society. It is unjust. Which is why we do this work. We can't be satisfied with incremental steps - as encouraging as they are - because paralysis doesn't give us any spare time.
Below is a link to our 2022 Annual Report, which was recently completed and showcases some highlights and accomplishments from last year. In it, you'll see evidence of how U2FP is working to unite key stakeholders to fight the relentlessness of paralysis. And we're getting results.
But we still have to move faster, work smarter and more strategically so that our small victories form a solid foundation for our ultimate goal: restoring function after spinal cord injury.

Join us,