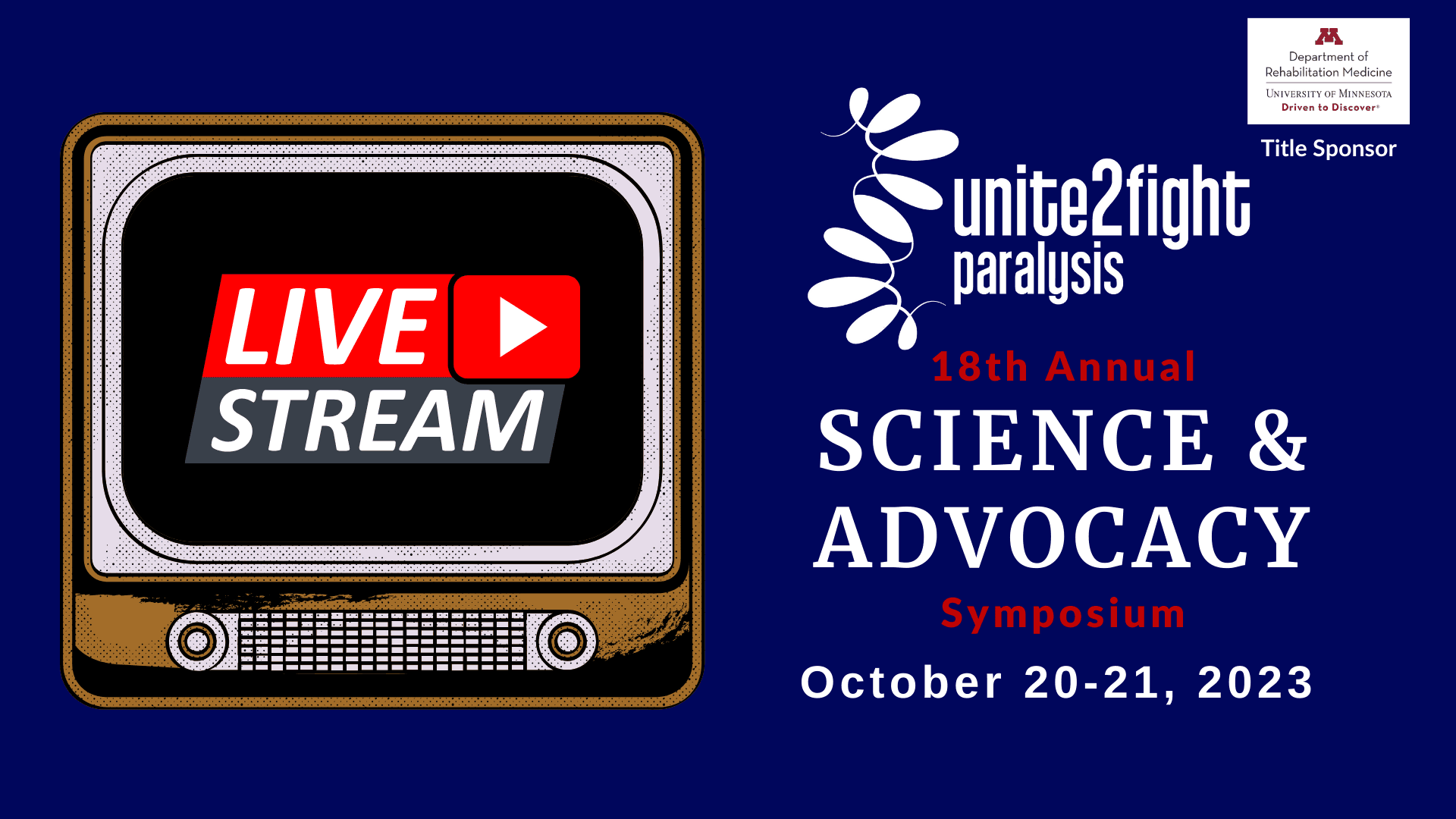 In just over a week, U2FP's 18th Annual Science & Advocacy Symposium will kick off at the Minneapolis Hilton (Friday, October 20 & Saturday, October 21, 2023).
While we are excited to see so many of you here in Minneapolis next week, we know that not everyone is able to make a trip like this - especially many in the SCI community. Which is why we will once again have a livestream option. Livestream attendees will be able to view all presentations and panel discussions as well as ask questions during our Q&A sessions. (Note: unfortunately, livestream attendees will NOT be able to participate in the Breakout
Sessions on Saturday afternoon).

Livestream attendee registration is just $50, while individuals with an SCI, an SCI family member, students or PCAs will pay just $25 after verifying their eligibility. Details on how to claim these discounts can be found on our registration page.
We are proud to offer a livestream option for those who can't join us in person. It's one more way that U2FP is working to include as many voices as possible in the movement for curative therapies.
Join us!